Post Content
Man, give Comics Curmudgeon readers access to one wacky Gil Thorp cartoon and about 36 hours, and you get an entire elaborate — and utterly hilarious — backstory for the "Rock and Roll Carole King." Go back and read the comments on this post. I dare you not to giggle. I dare you.
Meanwhile, faithful reader Trotzenbonnie sent me some pics of her taking her Margo!Boxcar!Saturn! shirt out for a walk in he Big Easy. Here she is sucking down a mojito at Pat O'Brien's…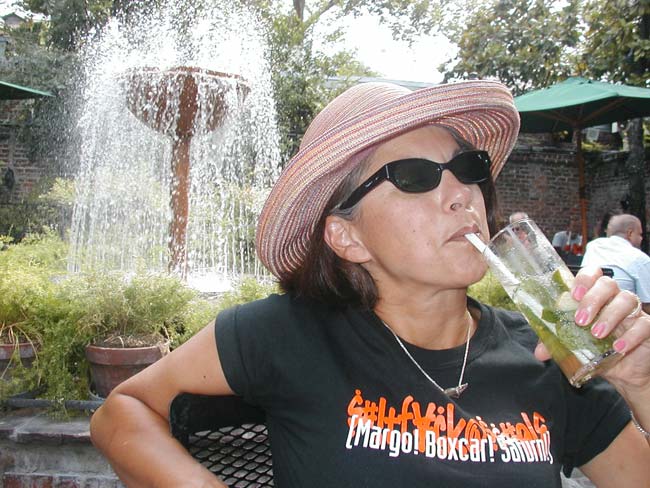 …and here she's showering herself with powdered sugar at Cafe Du Monde.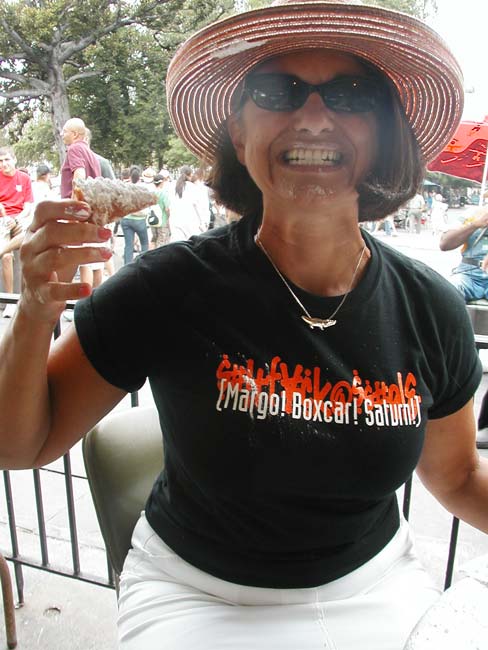 "My M!B!S! t-shirt was admired by several passers-by who all thought my name must be Margo," she said. "I liked that."
Also! I've linked to plenty of blogs that focus relentlessly on a single comic strip; in all that time, there's been a gaping hole in that genre that at last has been filled. Ladies and gentlemen, I give you Nobody Loves Rusty, for your all-Mark-Trail-all-the-time needs.
And finally, apparently every Webcomics artist is a secret FBOFW reader.
UPDATE: Will GailMania ever end? Probably! But to cash in on it before that happens, coming Monday there'll be GAIL MARTIN CONCERT T-SHIRTS available from my CafePress store! The design is by faithful reader Dingo: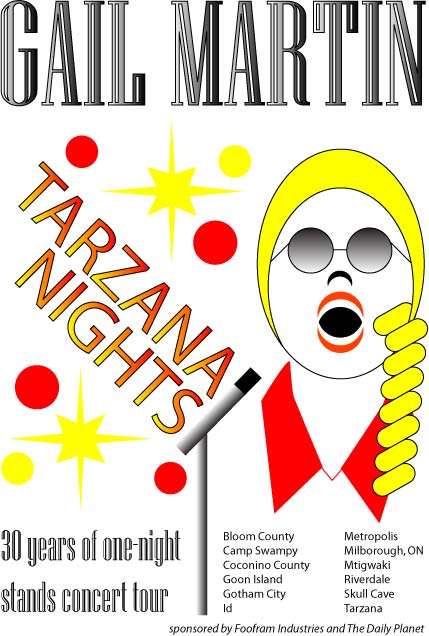 He says he'll update it with more cities over the weekend, so post your suggestions in the comments.