Post Content
Hurry – last day!
Thank you thank you!
Apartment 3G, 9/5/07, 9/7/07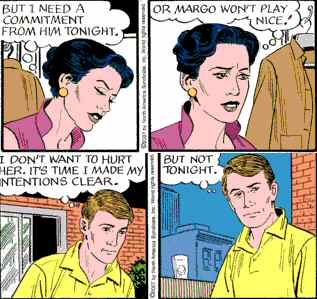 Hahahahahahahaha. Oh, Eric, Eric, Eric, this is not wise. Just remember, you yellow-shirted morsel: you are no Dr. Drew Corey M.D. and Margo, sir, is no Dawn Weston.
Family Circus, 9/7/07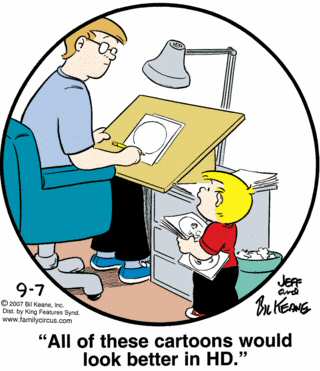 I don't know which is more disturbing here: a creative process that begins with drawing the circle because that's the hard part, or the family dynamics of Jeffy drawing his brother ridiculing his father.
Sally Forth, 9/7/07

Hee. Worst Grandma ever!
Happy Friday, everybody!
— Uncle Lumpy