Post Content
Mary Worth, 10/26/10

I have to admit that the current Mary Worth plotline, in which Jill is cartoonishly cruel to Adrian and Adrian laughs it off and Mary seethes, hasn't really done a lot for me. The only thing of real interest is the intensity of the aforementioned Mary-seething. The face she makes today is particularly delightful!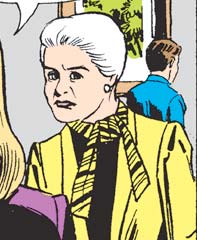 I assume that today will begin the story's turn, on the logic that the self-loathing Adrian will absorb any amount of abuse without complaint, but you can't criticize her sainted bullet-ridden fiance. Watch out, Jill! Adrian's feeble, ineffectual rage will soon be turned against you!
Gasoline Alley, 10/26/10

I haven't really been paying attention to this Gasoline Alley comical-misunderstandings-leading-to-accusations-of-adultery plot and neither have you, but here, enjoy the denouement, in which Hoogy's attempts to be poetic and sweet are met with only a grunt of dull-eyed incomprehension.
Family Circus, 10/26/10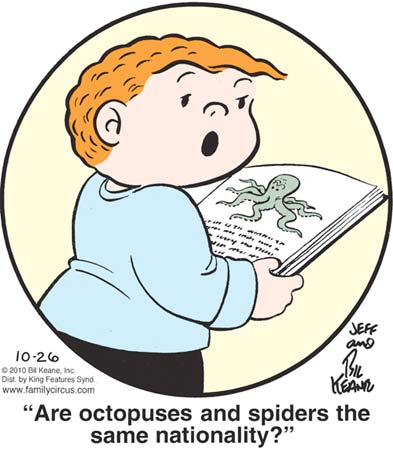 Jeffy knows it's important to determine which animals are patriotic Americans and which are filthy foreigners.