Post Content
Crock, 12/9/12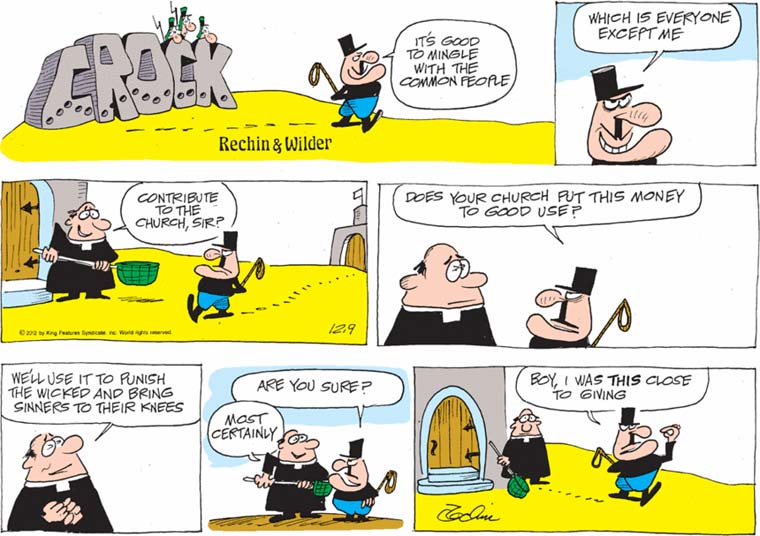 I can't believe I'm saying this, but I think Crock is being portrayed as too cartoonishly evil here. I mean, obviously it's well established that he's a villainous, petty dictator, but surely he's enough of a realist to know that the local religious authorities aren't going to be actively preaching sin and filth like they're the Church of Satan or something. Shouldn't he be pleased that the local priest is going old school and promising to use his money to punish and degrade the church's enemies, instead of going in for some kind of touchy-feely love-thy-neighbor crap like feeding the poor or something?
B.C., 12/9/12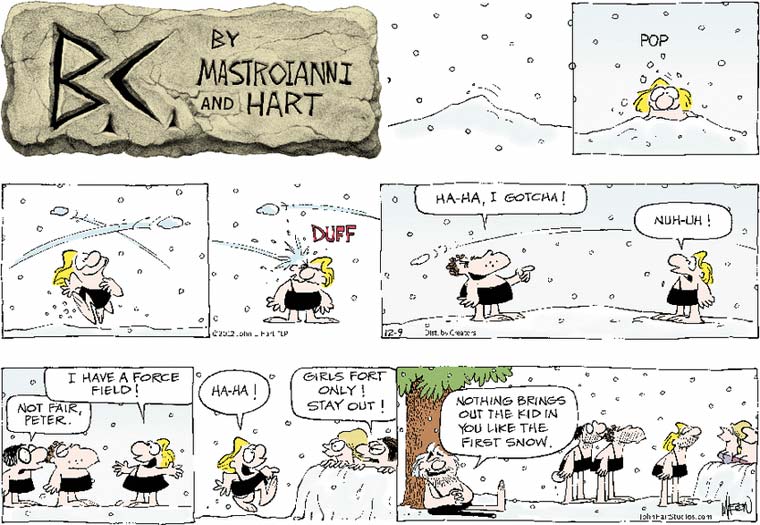 Plans for a lucrative B.C. Babies franchise where abruptly scuttled when the terrifying character designs were revealed. "So, if we make their arms and legs even stubbier, and glom them onto impossibly squat torsos, and remove their necks, that's cute, right? Kids will want those dolls?"
Garfield, 12/9/12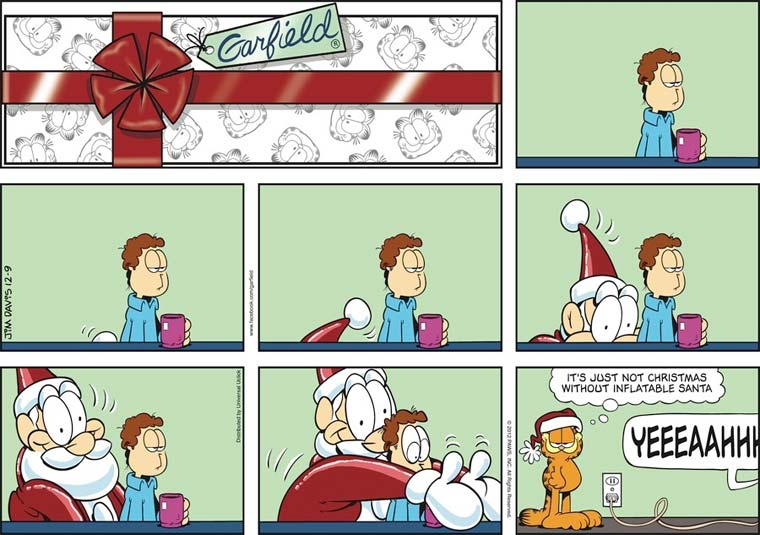 You know, Garfield gets a bad rap among comics snobs, but anything that teaches kids that Santa is really a terrifying demon-thing waiting to grab you from behind and drag you down into a terrifying hell-dimension is all right in my book.
Luann, 12/9/12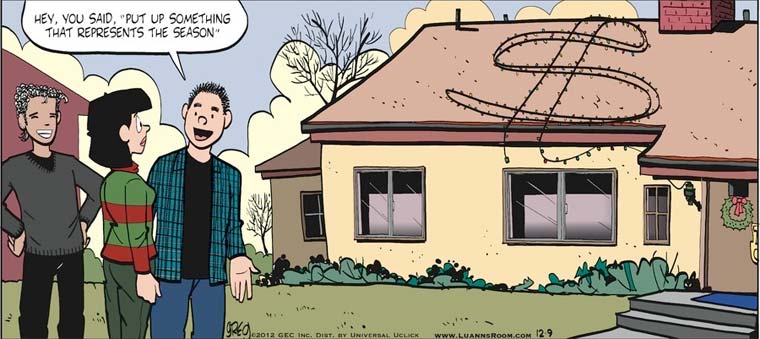 Left to their own devices, Brad and TJ have turned their backs on God and started worshipping Mammon full-time.