Post Content
Mary Worth, 7/27/14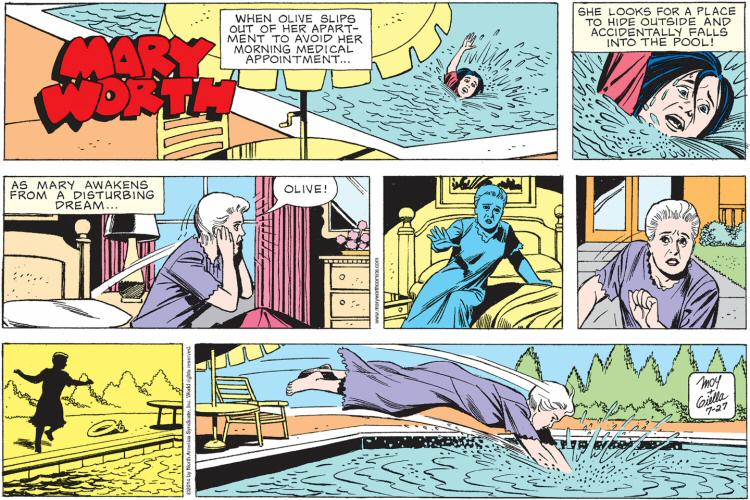 Hmm, just the other day Mark Trail was giving out relationship advice, and here's Mary pulling a drowning victim to safety. Ian Cameron better watch his beard, is what I'm saying.
Funky Winkerbean (rotated), 7/27/14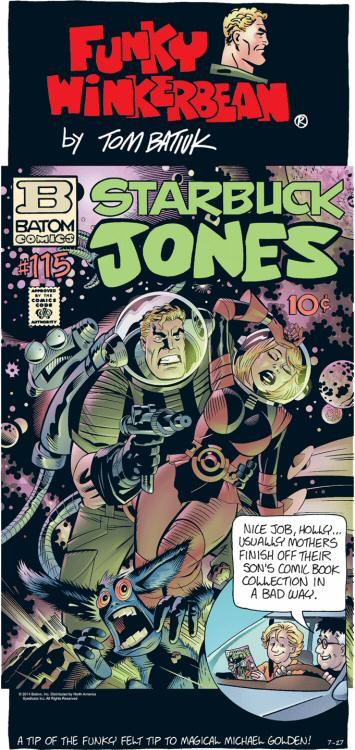 Starbuck Jones rescues Broadway and film legend Carol Channing from a series of late-career guest appearances in cheesy sitcoms: "Raaaaaaaaaaaaspberries!"
This is over now, right?
Rex Morgan, M.D., 7/27/14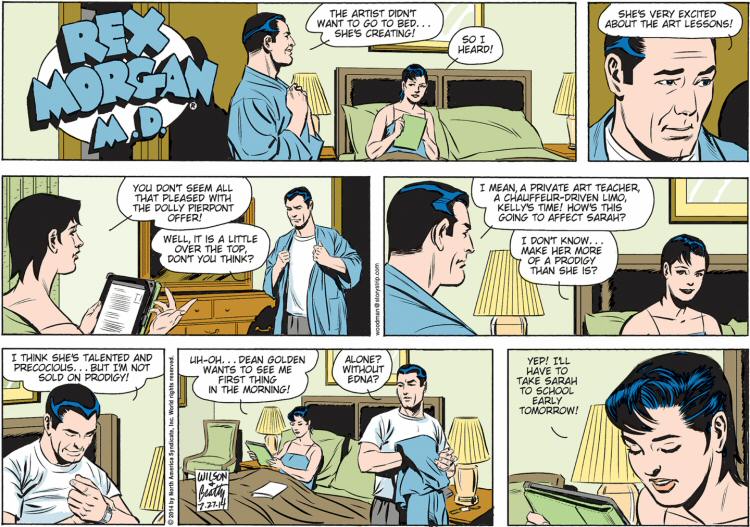 You can almost hear them cackle over at Rex Morgan headquarters: "So you've had enough of SARAH, have you, faithful readers? Well here's an academic politics story for you – and Rex as the voice of reason! SOON YOU WILL BEG FOR SARAH."
---
Well, that's it for me. Thanks for a fun couple weeks — see you again in late August as we follow along the Great Josh and Amber Westward Migration. Josh himself will be back Monday with special-edition Comments of the Two Weeks, a detailed critique of Mary's figure as revealed by her soaking-wet nightgown, and all the usual succulent Joshy goodness. 'Bye!

— Uncle Lumpy