Post Content
Panel from Slylock Fox, 8/3/14

I'm actually, genuinely sad that Slylock's usual soulless ratiocination didn't end up benefitting Slick Smitty this time around. "Sorry, everyone, you paid to see the singing clam, and it's logically impossible to prove a negative, so we can't rule out the possibility that you saw a singing clam while it happened to not be singing. Welp, off to solve more crimes!" How do you think Slylock "convinced" Slick Smitty refund all the money? Was it via biting? Was there biting involved?
Panel from Heathcliff, 8/3/14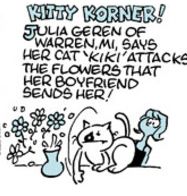 Guys, I don't think I really cover Heathcliff's "Kitty Korner" often enough on this blog. There's some real drama that goes down in these supposedly adorable cat anecdotes. Real drama. Girl, your boyfriend is no good and your cat knows it, is what I'm trying to say.
Panel from Dennis the Menace, 8/3/14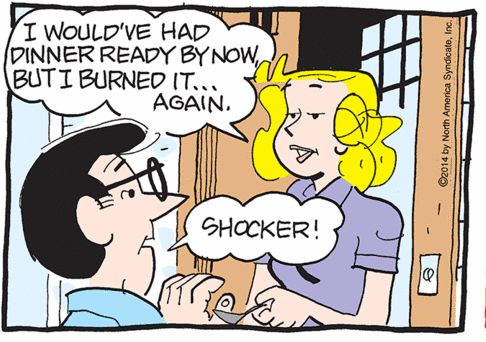 HAHA THE LADIES THEY KEEP SCREWING UP THE JOB THEIR GENDER ASSIGNED TO THEM AMIRGHT FELLAS BUT WHAT'RE YA GONNA DO IT'S NOT LIKE YOU'RE GOING TO COOK OR ANYTHING