Post Content
Six Chix, 8/24/14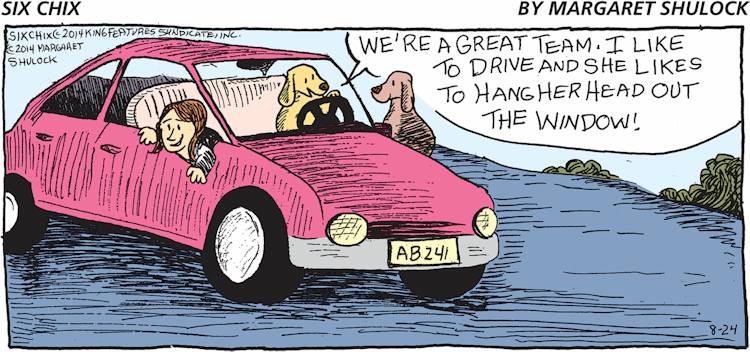 Pluggers II — Ascension
The Change came faster than anyone could have imagined. Proto-pluggers, still in animal form, quickly learned to operate the machines left for them as the humans devolved. Seduced by simple sense-pleasures, their former masters abandoned the responsibilities of economic life, cleaning up after themselves, and caring for their — what did they call them in the Before Times? Oh, yes — pets.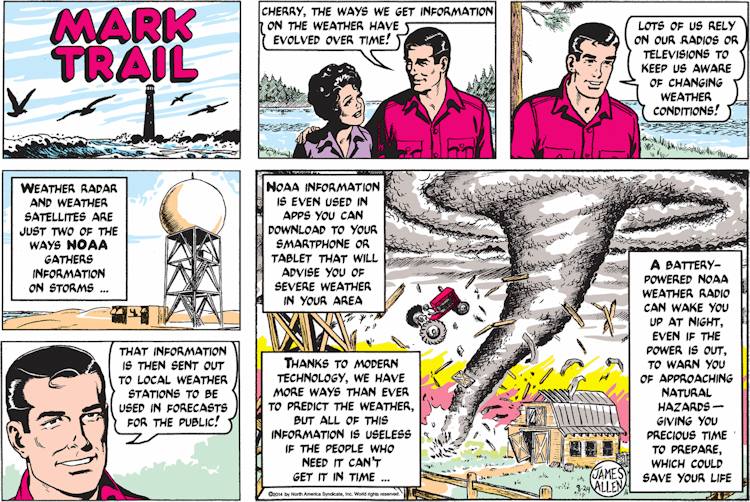 It's good to see that despite the change at the helm, Sunday Mark Trail is sticking to its time-honored themes. Take it from NOAA: whether by tidal wave, lightning, flash flood, or this tornado here, Nature is an implacable monster and will stone cold kill you — probably by blowing up your barn or throwing a tractor at you or some shit. We oughta global-warm the hell outa that bitch.
Sally Forth, 8/24/14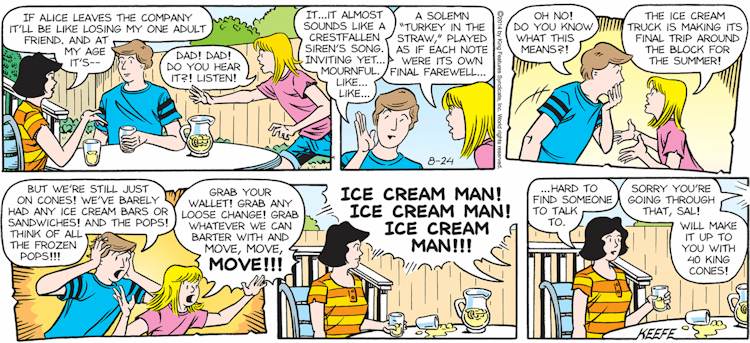 Faithful readers, summer is on the wane. Think of the pops. You know Ted has. The pops! Soon they will be but a memory.
Crankshaft, 8/24/14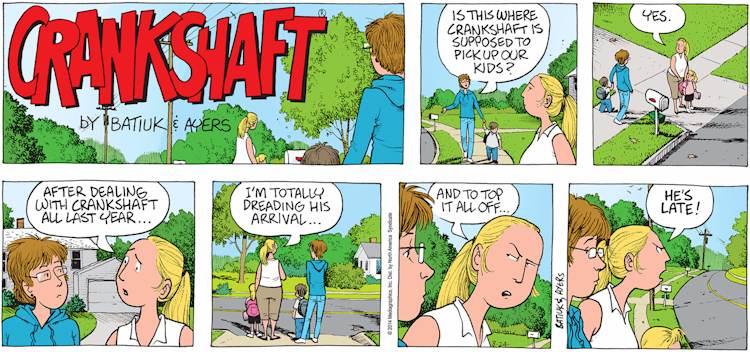 If you're looking for humor, try "the food is terrible — and the portions are so small!" But if you're in the mood for mean, pinch-lipped, incoherent spite, you can't go wrong with Crankshaft.
---
Ohmigod, Josh — just two days until you hit the road! HURRY HURRY HURRY!
–Uncle Lumpy