Post Content
Archie, 2/15/15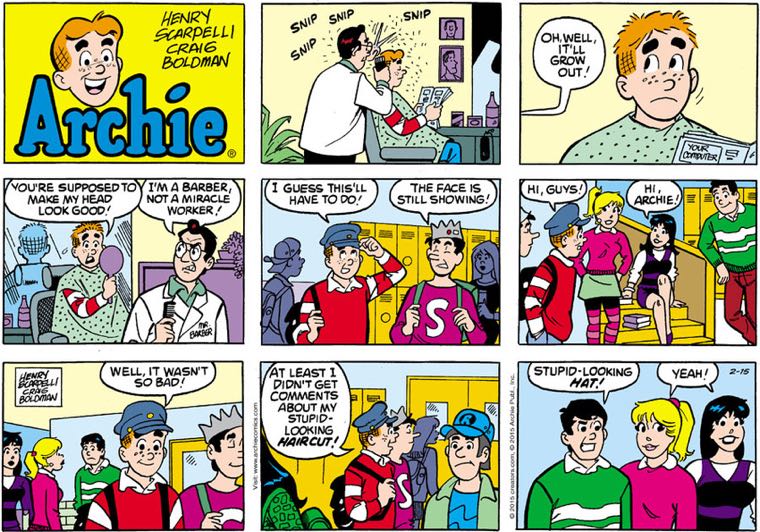 I know that there are basically like six character designs in Archie, but Archie's barber looks an awful lot like an adult version of resident nerd Dilton, doesn't he? I'd like to imagine that Dilton accidentally slipped backwards from the future due to some kind of time travel experiment, and that he's trapped in the present without his equipment or true identity, forcing him to take a series of jobs he considers beneath him. "Dilton Doiley" is a local high school student, so this future version of him must only go by the alias "Mr. Barber." His deep-seated rage over his so-called friends' failure to recognize him, so obvious on his face here, leads him to lash out the only we he knows how: by giving them terrible haircuts.
Blondie, 2/15/15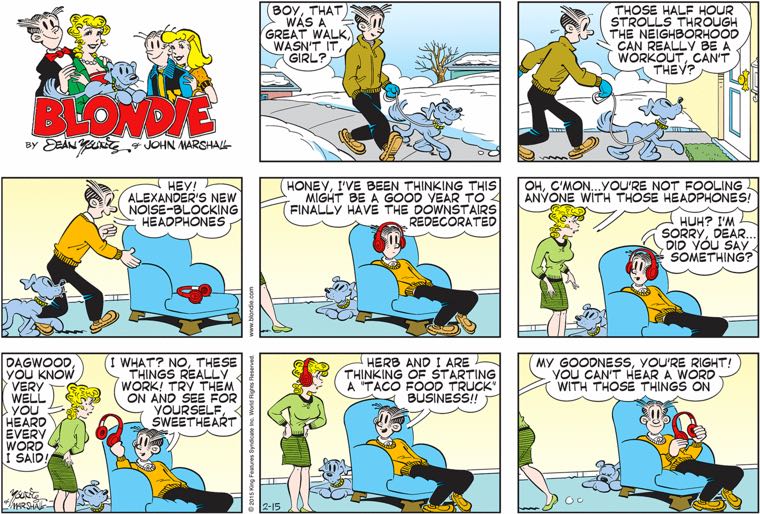 Usually a Sunday strip's throwaway panels are connected somehow to the main action, at least thematically. At first I thought the little vignette of Dagwood and Daisy returning from a walk was completely out of left field, but then I figured out what the theme of the strip was: that Dagwood and Blondie will do anything to avoid talking or listening to each other.
Mark Trail, 2/15/15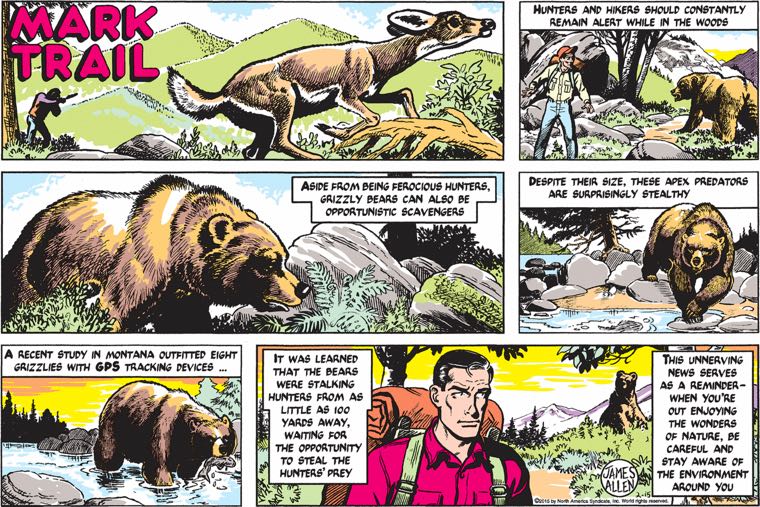 I for one am pretty psyched that Mark Trail is jettisoning boring nature facts in favor of "unnerving news." Is an enormous grizzly bear stalking you from less than 100 yards away, right now? Probably!