Post Content
Mark Trail, 2/9/15

Oh, man, when you get a villain bellowing "WHAT TH-" and then getting punched in the face by Mark Trail on a Monday, you know you've got a great week ahead of you! I have to say that if I were Mitchum I'd be pretty disappointed in the quality of henchmen I'd hired. Mark and his swamp-king ally aren't armed, and yet this supposed thug is just standing there patiently waiting for events to unfold. "Oh, your hand gently resting over my mouth means that I can't make any noise that might alert my boss to your presence? Sure, sounds fair!"
Slylock Fox, 2/9/15

Shady Shrew may or may not be violating the regulations about watercraft weight and propulsion for this little regatta, but I'm certainly glad he followed one rule to the letter: the rule that says that participants have to dress in some cute nautical-themed outfit. Look them all! They're adorable!
Family Circus, 2/9/15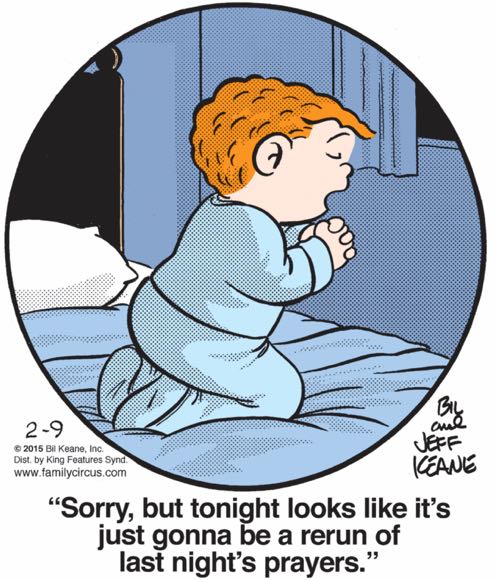 You know, God's mind is infinitely above ours and it's impossible for mere mortals to understand what brings Him joy, but I'm gonna take a stab in the dark and say it must be pretty fun to deny Jeffy's requests, day after day after day.