Post Content
Panels from Apartment 3-G, 3/15/15

Oh, good, mystery mostly solved! Last movie Skyler was the Bond girl, but this movie she's the villain! That's totally a thing that would happen in real life. Anyway, between these panels she demonstrates her character's trademark villanous move, where she makes her face melt and elongate so as to disguise herself from MI6.
Panels from Hagar the Horrible, 3/15/15

As an inhabitant of a largely illiterate society, Lucky Eddie sees writing as a form of dark magic and regards it with a mixture of anger, fear, and awe.
Mary Worth, 3/15/15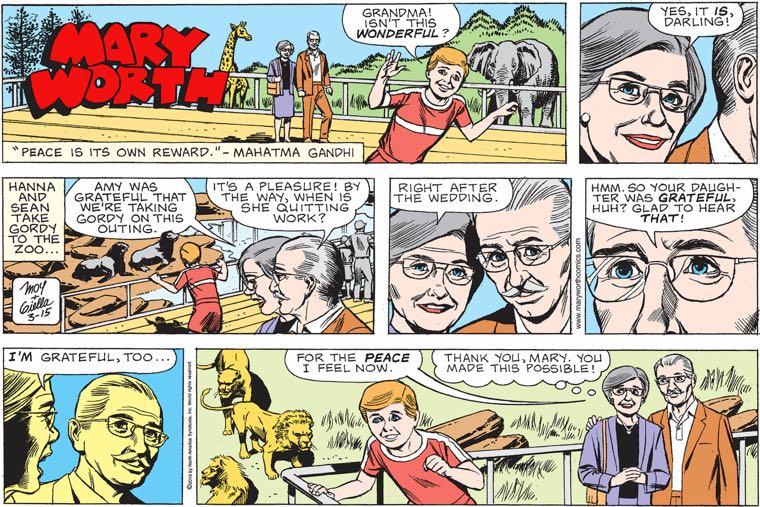 YES
GORDON HAS FINALLY SPOKEN WORDS ALOUD AND ISN'T STARING DIRECTLY AT A SCREEN OF SOME SORT
AND MARY WORTH HAS FINALLY BROUGHT THE WORLD THE PEACE DREAMED OF BY MAHATMA GANDHI
TRULY THIS IS THE MOST SATISFYING ENDING FOR THIS STORYLINE WE COULD IMAGINE