Post Content
Panel from Slylock Fox, 3/1/15

Look, I mean, she's a witch, right? She doesn't subscribe to your ideas of Western science and medicine, but she she has a broom that can fly. So maybe she squeezed some (presumably sapient and terrified) jellyfish over a cauldron and some liquid came out and she called it "blood," incorrectly! The woman has powers. I would definitely pay good money for her immortality serum.
Marvin, 3/1/15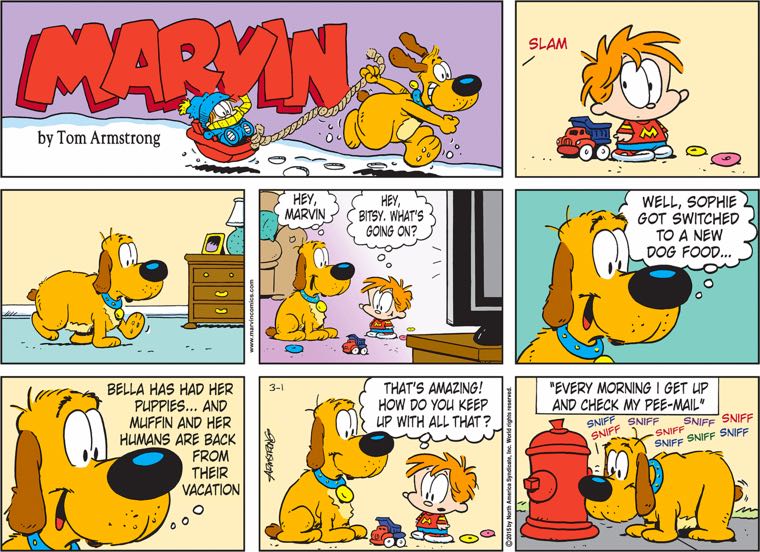 no
NO
do NOT let Marvin know that urine can be used as a communications method
for the love of all that's holy
Family Circus, 3/1/15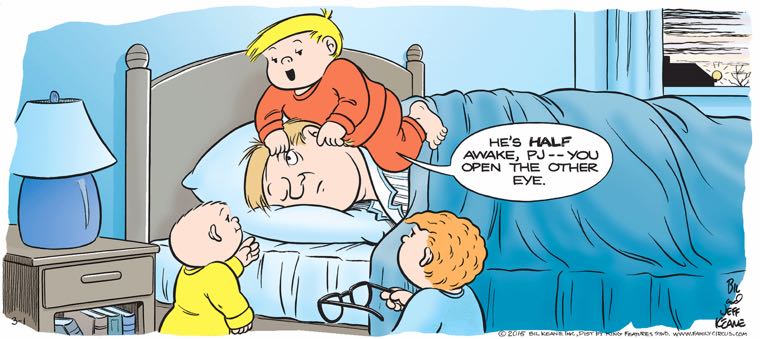 In retrospect, letting the Keane Kids watch A Clockwork Orange turned out to be a mistake on a number of levels.