Post Content
Spider-Man, 8/23/15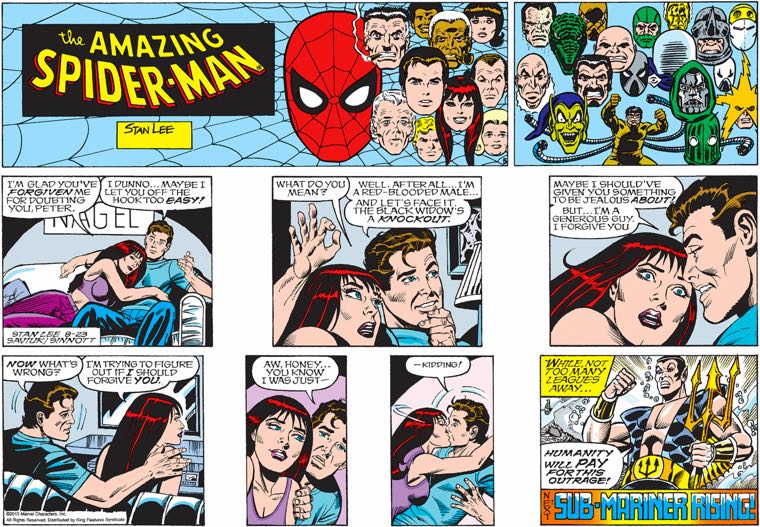 I have no idea what the Sub-Mariner's deal is but I sincerely hope that he has Super Irritating Couple Banter Detecting Sonar and that the "outrage" to which he refers is just the previous panels in this strip. If the total elimination of the land dwellers is the price to pay to end this intra-Parker faux jealousy gamesmanship, then so be it.
Judge Parker, 8/23/15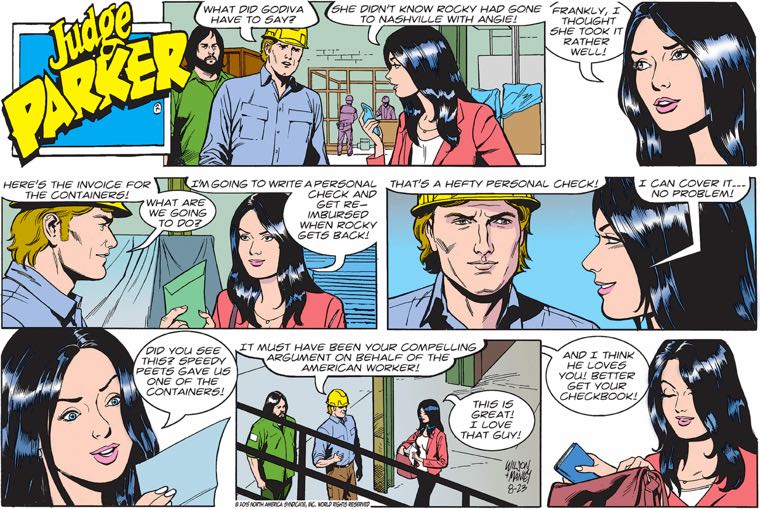 Remember, Speedy is the guy Neddy browbeat into selling her shipping containers below cost by accusing him of hating America. I'm sure "love" is exactly the emotion he feels for her.
Funky Winkerbean, 8/23/15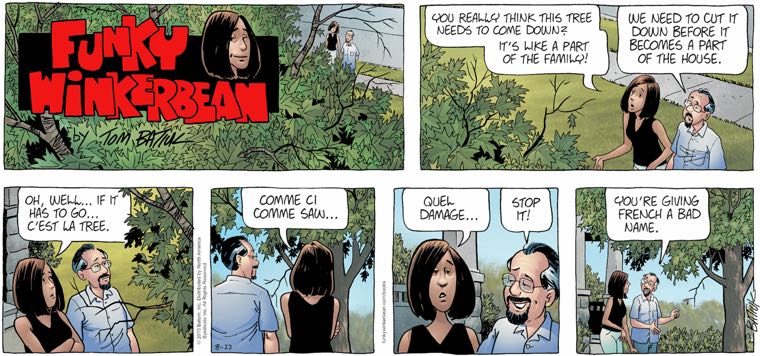 Cayla is trying to help Les remember his half-assed promise to take her to Paris! It's not going to work.