Post Content
Dennis the Menace, 1/15/16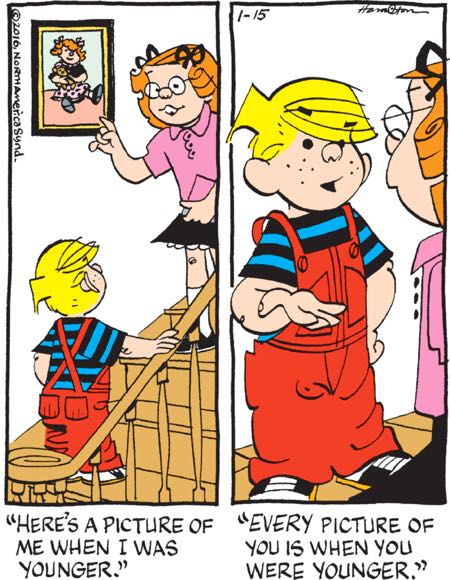 Ah, Dennis, never letting any of us forget that every day we're the oldest we've ever been, every day our youth slips further and further behind us, every day is another step in the ceaseless march towards death. A+ menacing, old chum.
Family Circus, 1/15/16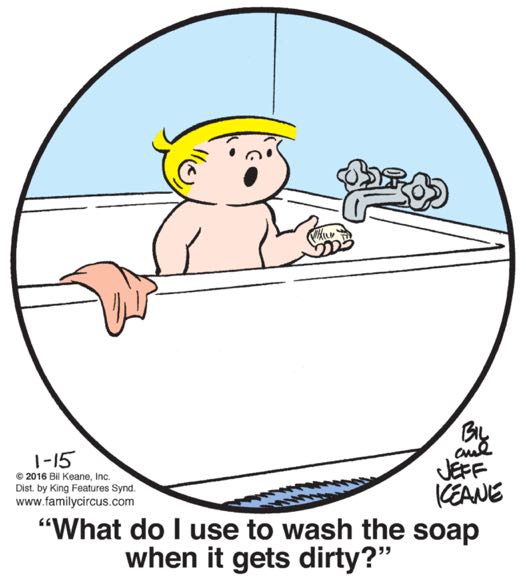 Billy, meanwhile, comes up far short in today's Towheaded Child Philosophizing In One Panel competition. You run it under water and rub it a little, jackass. Really looking forward to more of your lame-ass comedy stylings tomorrow, when you'll stand out in the driveway wonder aloud why you park there instead of out on the parkway, it really makes you think.
Mary Worth, 1/15/16
Look, I've been doing this for, what, eleven and a half years now, and you know that Mary Worth is my North Star, right? It's the thing without which this here blog wouldn't have happened. I know this is an insane comparison, but David Bowie died earlier this week, an event that (and I only realized this the moment I heard about it) I assumed would never come, and it really brought home the fact that all things are ephemeral. We lost Apartment 3-G just a few months ago, so let's … let's just enjoy this. Let's just enjoy a meddling old woman offering to buy a shiny new watch for a girl who has psychic powers in her tummy brain, and the little girl being so excited because, you know, Macy's! What little girl doesn't dream of someday owning one of the many fine timepieces Macy's sells? Let's just drink it in. We're not going to have it forever.