Post Content
Funky Winkerbean, 4/21/16

[extremely science nerd voice] Excuse me Tony, but while it is true that Mercury experiences temperature extremes, the theory that you seem to be referencing here, that one side of the planet is always pointed at the sun and the other always pointed away, was disproved way back in 1965, as anyone who actually watches the Science Channel would know and … oh, no, I'm wasting my life.
Herb and Jamaal, 4/21/16

[extremely newspaper comics nerd voice] Excuse me, but everyone who reads this strip knows that Jamaal actually lives upstairs from a laundromat, so it would be highly illogical for him to refer to a "neighborhood" laundromat when he could just wash his clothes and annoy women in his own … oh, no, I'm doing it again.
Heathcliff, 4/21/16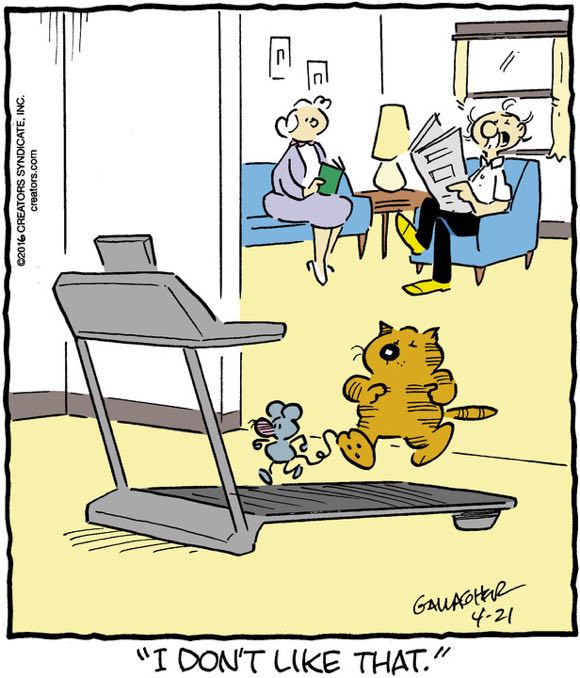 I honestly think that "I don't like that" should replace "I'm thinking of unfriending him on Facebook" as the go-to punchline for every Heathcliff ever. It's less specific, but I guarantee it will literally always make sense.