Post Content
Click the banner to contribute by PayPal, or here for other options.

It's the 2021 Comics Curmudgeon Summer Fundraiser! Contribute, subscribe, send cash, PayPal, Venmo—try them all!
---
Part of my job here as second-string comic blogger is to watch for developments in the comic-strip universe outside Josh's King Features-centric orbit, for readers dying for commentary on oh, say, Between Friends or Phoebe and Her Unicorn. You're welcome!
Herb and Jamaal, 8/31/21

You bet, Herb—try a lot of overanalyzing, that's the ticket!
Breaking Cat News, 8/31/21

As the Sage once said, "Breaking Cat News is a subject about which reasonable people may disagree." I keep it on my daily list as a sweetener after hatereads 9 Chickweed Lane and Luann, and before I try to decode Nancy. But I understand the perspective of people who can't get used to the art—is that watercolor?, or who find the one-note "cats report the news" theme as confining as Kevin and Kell's "carnivores and prey try to get along" schtick. If you want to make up your mind in a hurry, dive into the catlady abyss of the strip's GoComics comment thread.
For the record, though, that is exactly how bluejays converse.
Take It from the Tinkersons, 8/31/21

This is a family strip that gradually went all Dick Tracy on us. Tinkerson père Ted has agreed to wear a wire on Joe, his Sales Manager, for the FBI. Joe is suspected of killing several of Ted's sociopathic ex-boss Helen's beaux, among whom he apparently numbers Ted the latest. Only Joe and Ted's wife Tiff could possibly think this of milquetoast Ted, which is why I hope Joe and Tiff hook up and Ted murders them. Take that, Lockhorns!
Pearls before Swine, 8/31/21

Uh-oh. Better put that flag at half-staff in anticipation.
And hey, panel two violates the "180°" rule and changes Goat's "How come?" from "How come you ask?" to "How come they sent him?"
Assassinating Rat, or the joke: which is more heinous?
---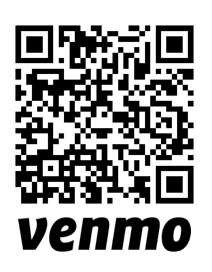 It's like
magic!
If you just gotta gotta have your daily dose of Mary Worth, Funky Winkerbean, or Mark Trail, may I recommend strip specialists Mary Worth and Me, Son of Stuck Funky, and The Daily Trail for deep dives into fan favorites.
— Uncle Lumpy