Post Content
Spider-Man, 7/17/16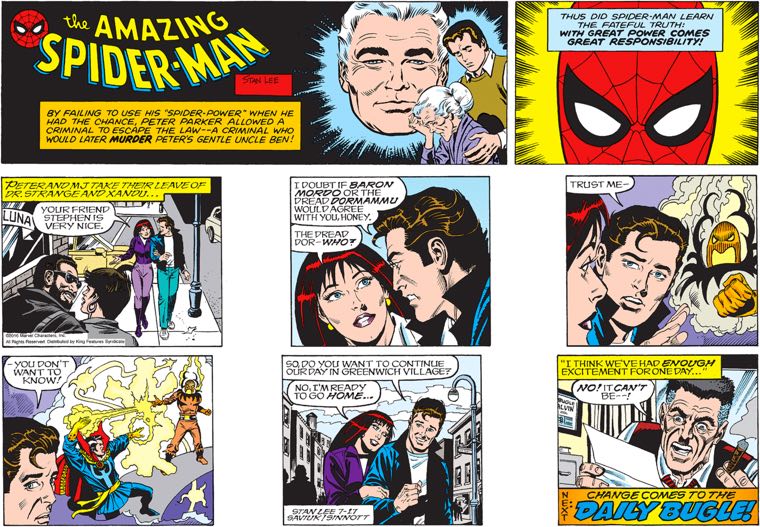 Oh, thank goodness all that super-powered combat is over and done with so we can move on to … drama in the contracting media business! You know, when I started writing that sentence I was being sarcastic, but by the time I got to the end of it I was 100% sincere. Please, please show me J. Jonah Jameson arguing with angry BugleCo shareholders, and eventually changing the company to "buonc" and making Peter Parker run the Snapchat channel for no extra pay. This would be roughly a million times better than a couple of dumb wizards fighting over the Wand of fucking Watoomb.
Mark Trail, 7/17/16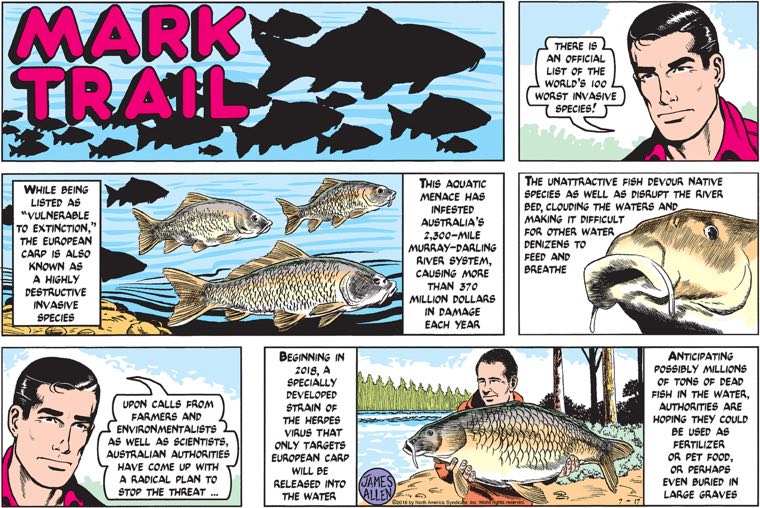 Hey, kids! Are you interested in visiting mass graves full of the herpes-ridden corpses of enormous, grotesque fish? Visit the Murray-Darling river basin in 2018! (This message brought to you by Tourism Australia. Australia! The Island-Continent of Waking Nightmares™!)
Blondie, 7/17/16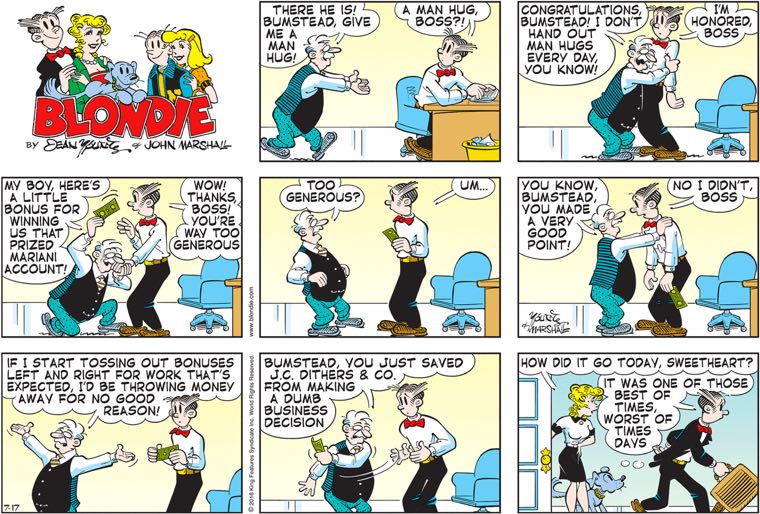 Hmm, let me tell you about another guy who had one of those "best of times, worst of times" days, Dagwood. His name was Sydney Carton and he got beheaded, so maybe you shouldn't be so concerned about a little cash, OK?