Post Content
Beetle Bailey, 9/25/16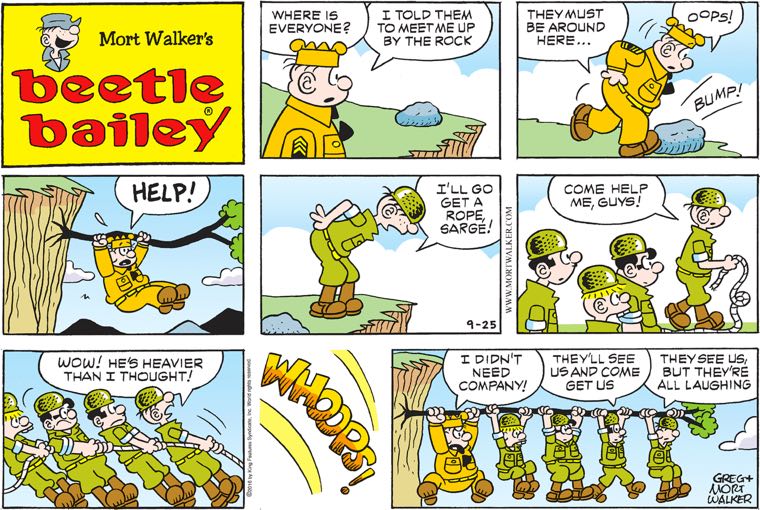 "Beetle and/or Sarge and/or sometimes one of the other characters dangle helplessly from a tree branch protruding from a cliff" is a common trope in Beetle Bailey, but to my knowledge we've never seen what happens before those hilarious hijinks … until now! Apparently they trip over a rock. Or "the rock." There's just the one, so well known that it can be used as a landmark. You'd think they'd be better about not tripping over it, to be honest.
Mark Trail, 9/25/16
Look, Woods and Wildlife Magazine has to boost circulation, and they're going to do it the only way they know how: by upping their Swimsuit Issue to three times a year. If you know a better way to get people to renew than to have Mark and Cherry pose sexily while keeping you up to date on important nature facts about, uh, sand or whatever, let's hear it.
Spider-Man, 9/25/16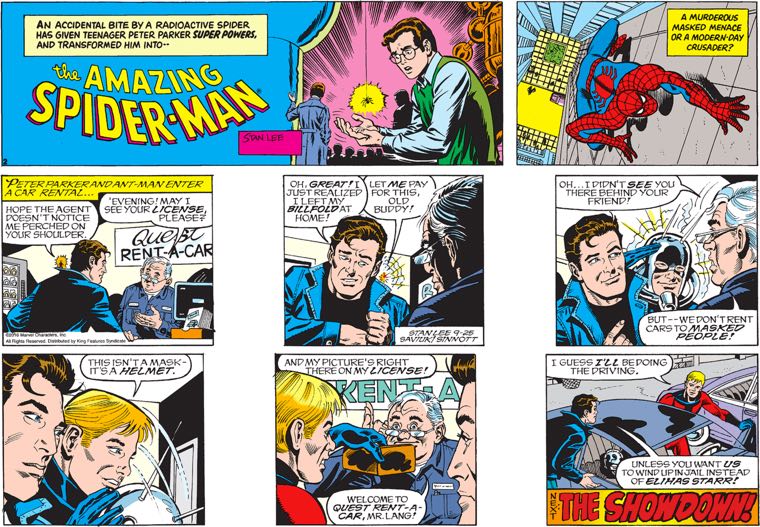 Peter's married now and long out of the dating game, but it's great to see he hasn't forgotten classics like the old "Ooops, I 'forgot' my wallet" maneuver!