Post Content
Crankshaft, 5/18/17

I admit despite myself that I'm weirdly fascinated by this Bubba Watson cameo in Crankshaft this week, which has mostly served as a variation on one of the strip's running "jokes," which is that the guys are cruel to and dismissive of Lena, who has never been show to be anything but a nice person. Anyway, one thing that's really jumped out at me is that Watson's caricature hasn't had any actual dialogue, as if he's in this strip because he actually lost a real-life bet, but has negotiated some concessions to retain a smidgen of dignity.
The Lockhorns, 5/18/17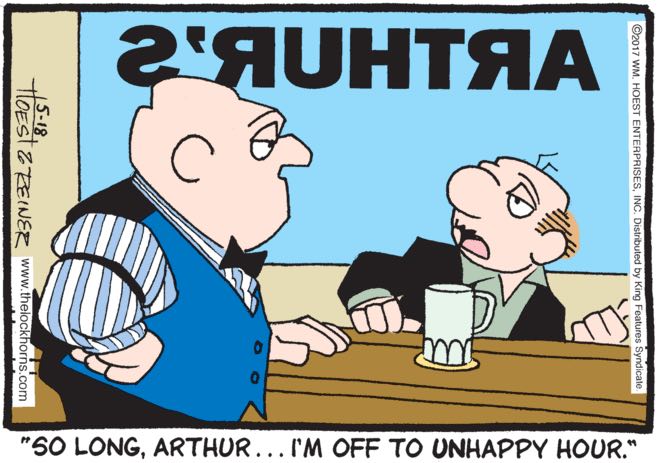 I guess Leroy's diagonal lean is supposed to represent the fact that he's getting down from the barstool and heading home to spend time with his hated wife, but I prefer to believe that he's just about to teeter over into drunken unconsciousness, and "unhappy hour" is his little nickname for being face-down blackout drunk on the filthy floor of a bar.
Family Circus, 5/18/17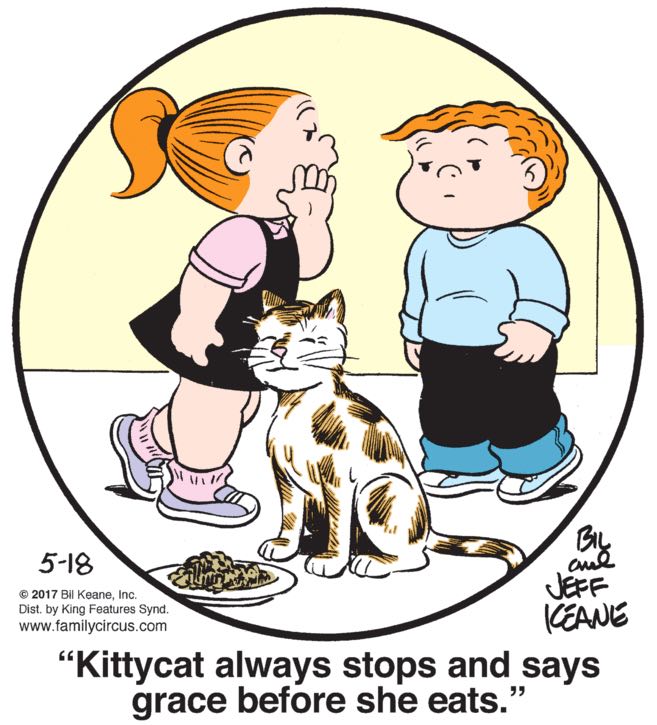 Yes, Kittycat does pray before meals. She prays to Bast, the cat goddess of the Egyptians, a much more ancient god than the one her cruel, melon-headed captors worship. She prays … for vengeance.