Post Content
Mark Trail, 5/25/18

Wait, what's this? Does Cherry have someone from her past who she's nervous about seeing again? Does she have a past? Did she not spring forth from Zeus's forehead to be Mark Trail's asexual mate? Is this mysterious "Jim the PA" her mortal enemy, just as the iguana is the mortal enemy of the scorpion? I am very excited to find out! Chances of Mark punching out someone at a nice dinner while Rusty tries to flirt: increasing.
Dennis the Menace, 5/25/18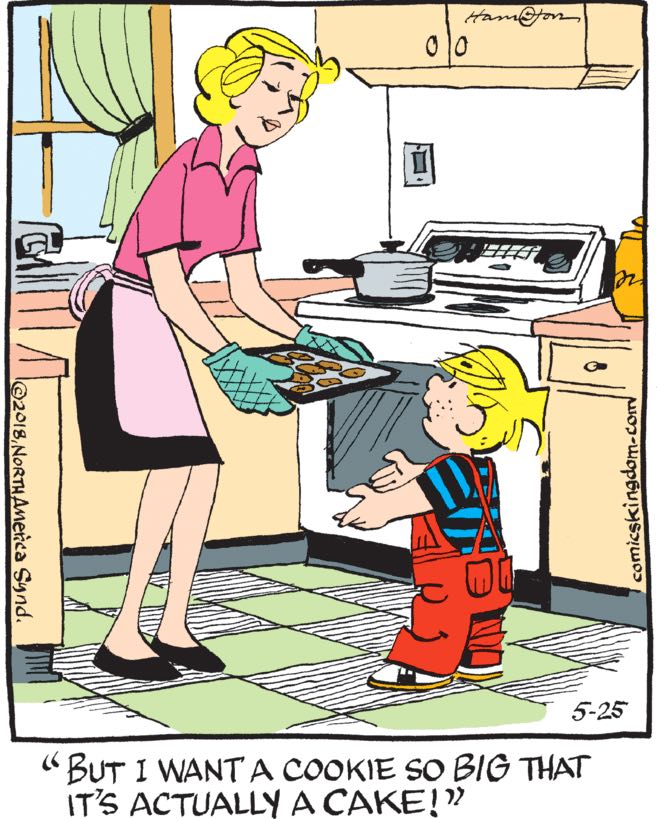 Wow, going from planning a germ warfare assault on the neighborhood to demonstrating embarrassing ignorance of the many convenient Great American Cookies locations in only a single day: truly some menacing whiplash going on here.
Gasoline Alley, 5/25/18

Ha ha, it's funny because Slim may have suffered a debilitating head injury, but he's afraid that seeking medical attention will leave his family destitute!