Post Content
Dick Tracy, 6/10/18

Ha ha, I guess this is why they call him "Sawtooth": if you try to make small talk with him during the 46-hour train ride from California to Chicago, he'll bite your head off! Metaphorically. And maybe literally, later. 46 hours is a long time. And that's the scheduled travel time. Those long-haul Amtrak routes often run very late. Lotta opportunities for, say, a guy with metal teeth to bite another guy's head off, is what I'm saying. He'd have some soothing quiet then, by God. Except for all the horrified screaming, I guess.
Mary Worth, 6/10/18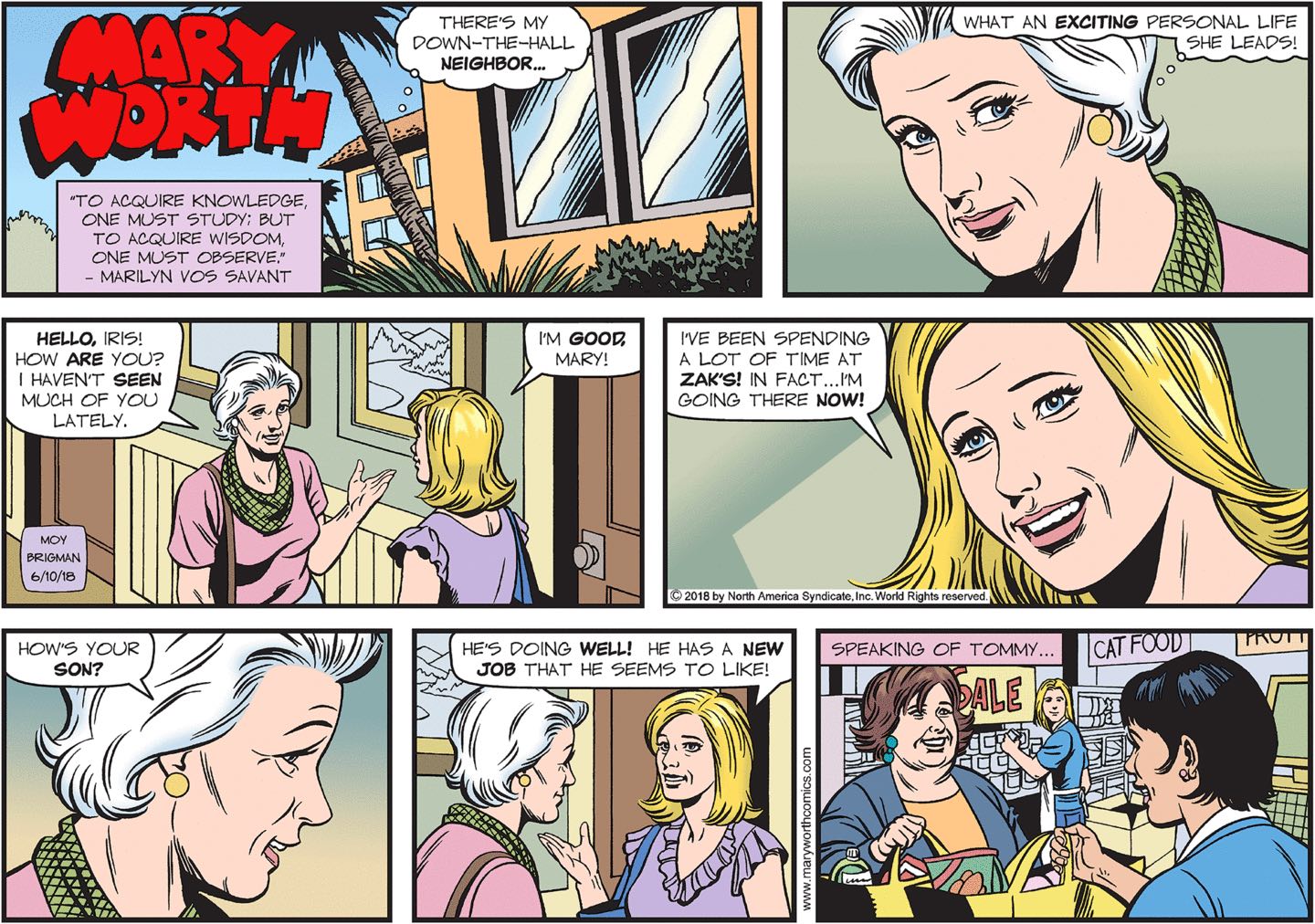 Remember, Mary is of a certain age, so she uses euphemisms like "seeing someone at the Medical Arts Building" to mean psychotherapy and "exciting personal life" to mean "non-stop fuckfest with a hot rich dude her son's age, to which I have given my blessing."
Spider-Man, 6/10/18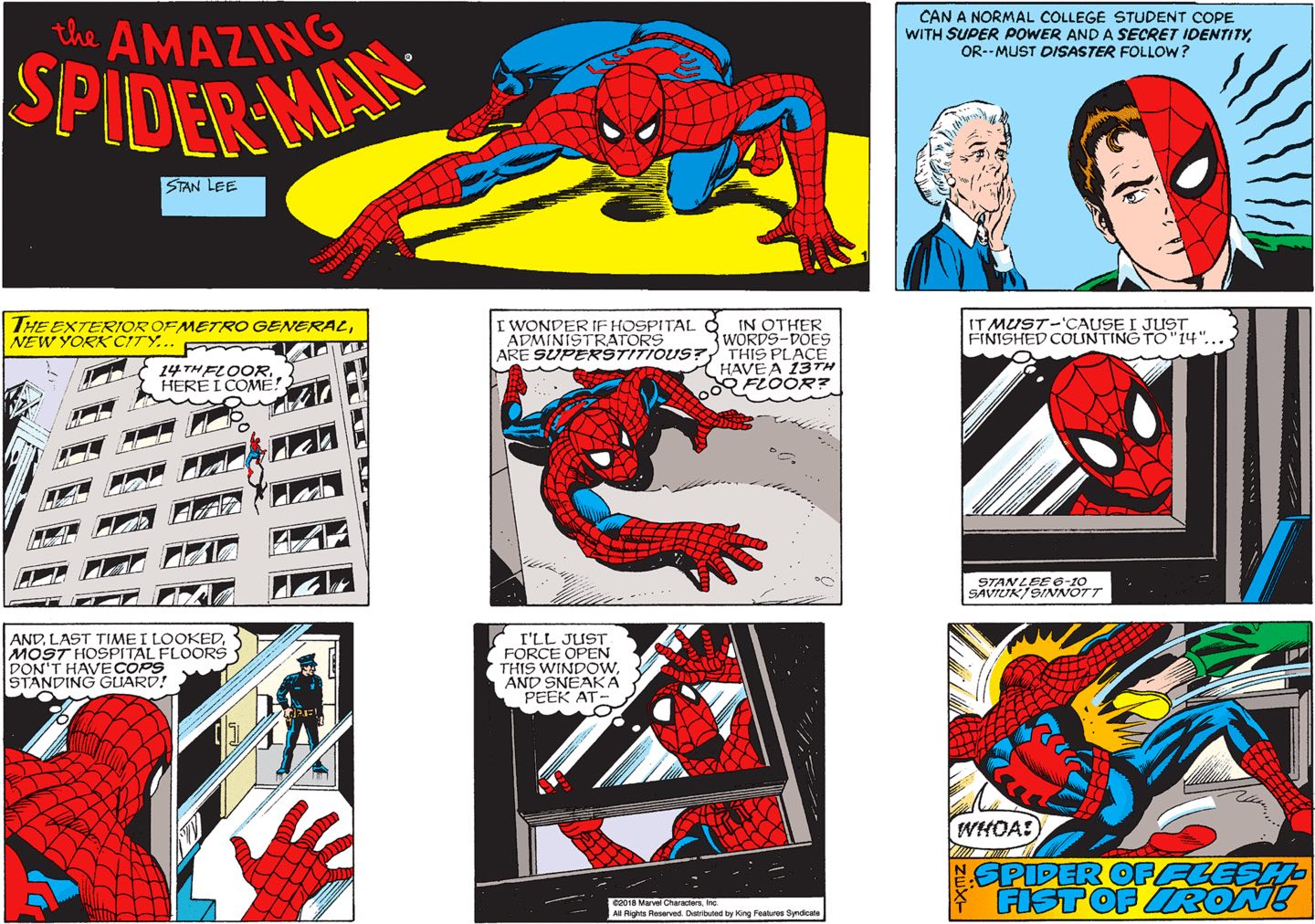 Boy, there's a lot of musing about hospital administrators padding out this comic before we get to the best: the NEXT: box that boldly uses the completely horrifying phrase "spider of flesh!" Imagine if you will a spider not covered in chitin like the ones you know, but rather just composed entirely of flesh. Just a spider-shaped flesh-chunk, no organs or anything like that, but somehow alive, and moving. Pretty awful, right? Sure would want a fist made of iron to come along and pound it into oblivion!
Rex Morgan, M.D., 6/10/18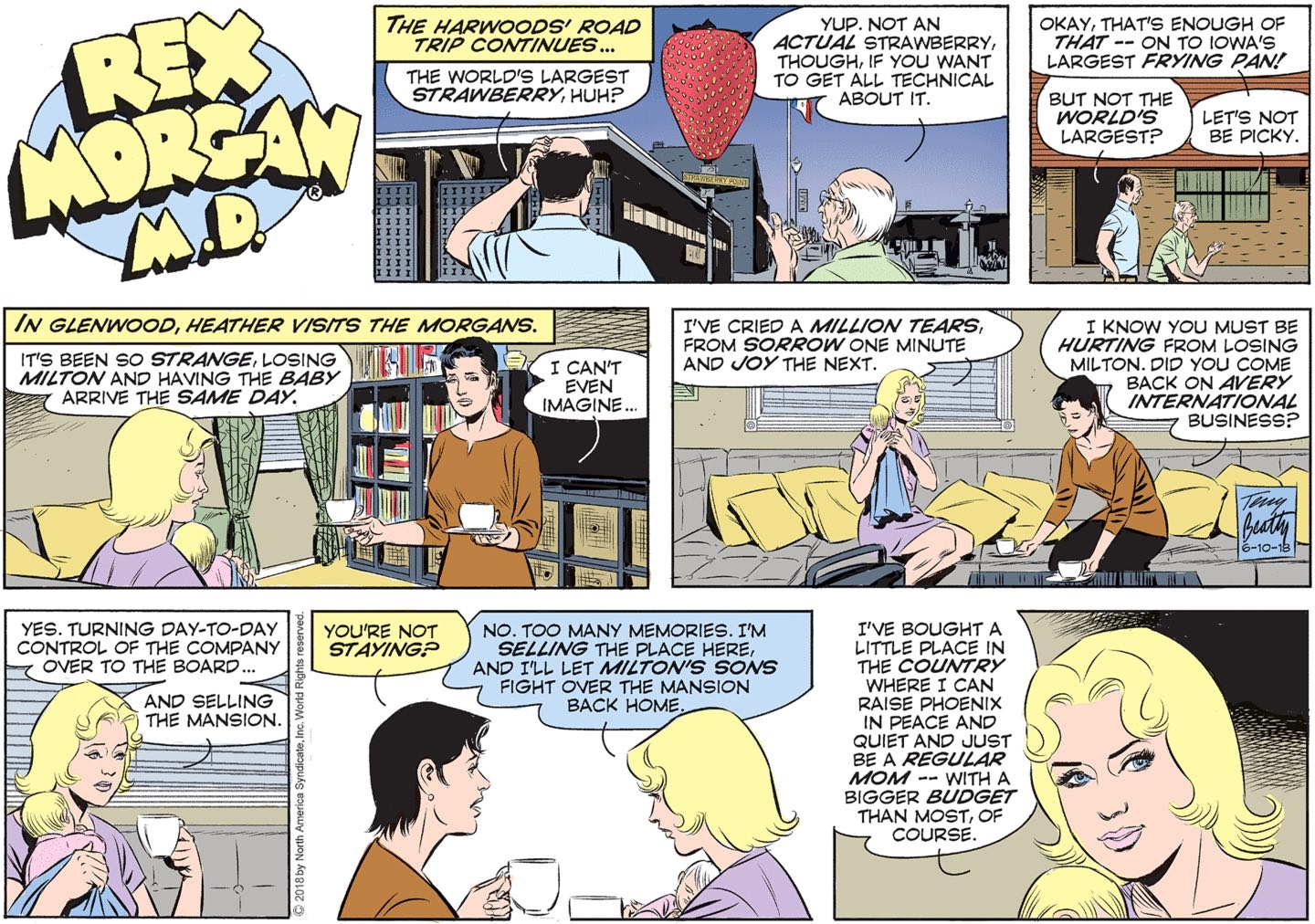 "…with a bigger budget than most, of course. So, in other words, I'm not like a regular mom at all! I'm rich as shit!"