Post Content
Mark Trail, 9/9/18
Remember a few years back when Mark's ranger pal discovered some miscreants growing pot on government land, which led to an adventure at the conclusion of which Mark bludgeoned one marijuana grower with a stick and set a vicious dog on another, then left them to die of exposure and warned Rusty that some of his little friends were probably drug fiends, too? Anyway, now it's 2018 and in lots of places weed is basically legal, which probably really cheeses Mark off, and so he's bringing out the big guns: sure marijuana is a relatively mild intoxicant whose effects carry no more health or social risk than wholly legal alcohol, but did you know that it's a danger to these adorable furry critters???? Remember, when large-scale industrial agriculture intrudes on natural habitat, the main thing to focus on is what's being grown on those farms. Think before you toke, hippies!
Beetle Bailey, 9/9/18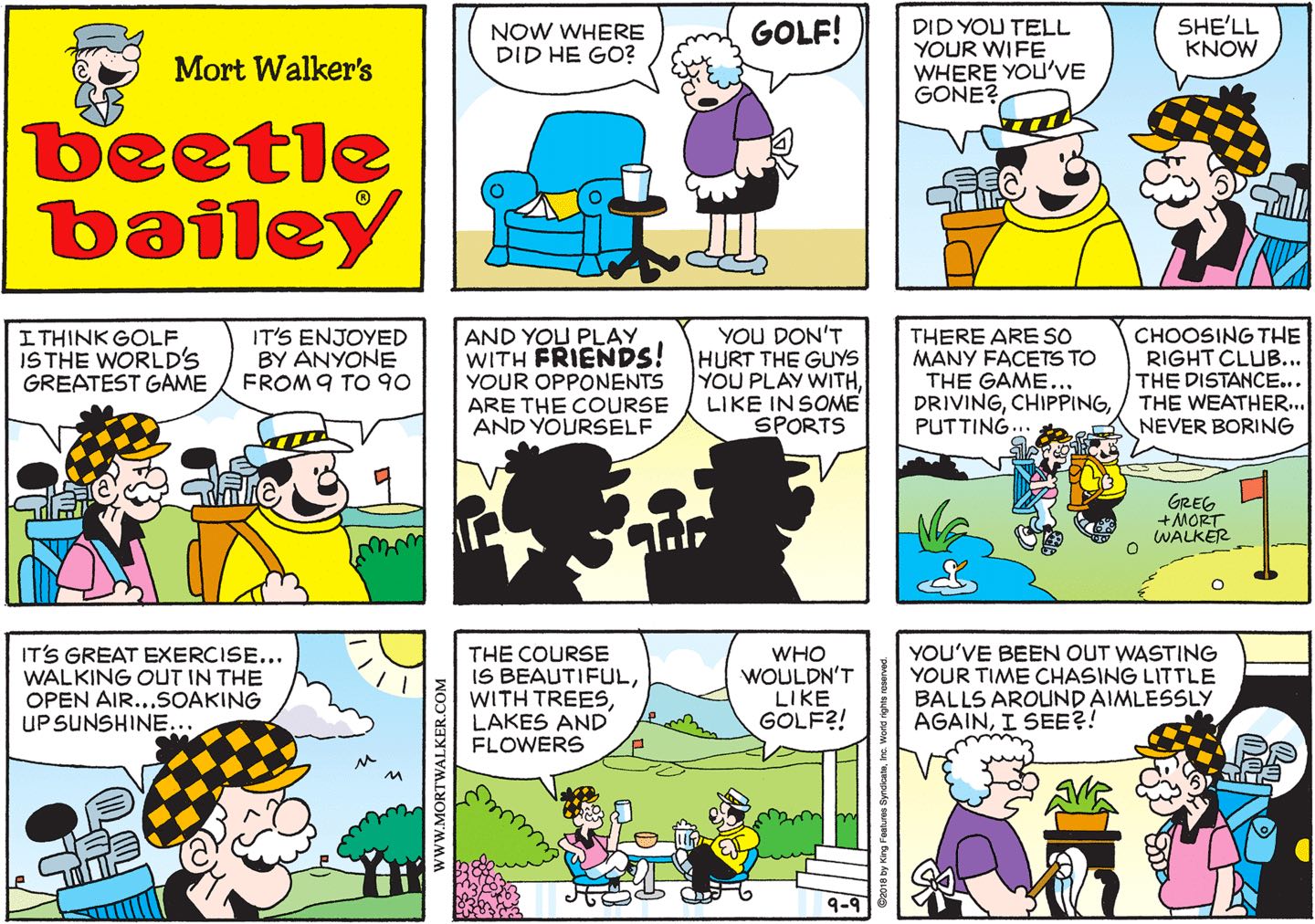 Golf is of course beloved by people of a certain age and social position in the United States, and the fact that those positions have traditionally overlapped with newspaper comics creators has been well reflected in the strips. Still, times are changing, and I guess I have to grudgingly respect that Beetle Bailey recognizes this and has chosen to make a well-reasoned case for the game in the marketplace of ideas rather than just assuming that everyone immediately sees its charms.
Marvin, 9/9/18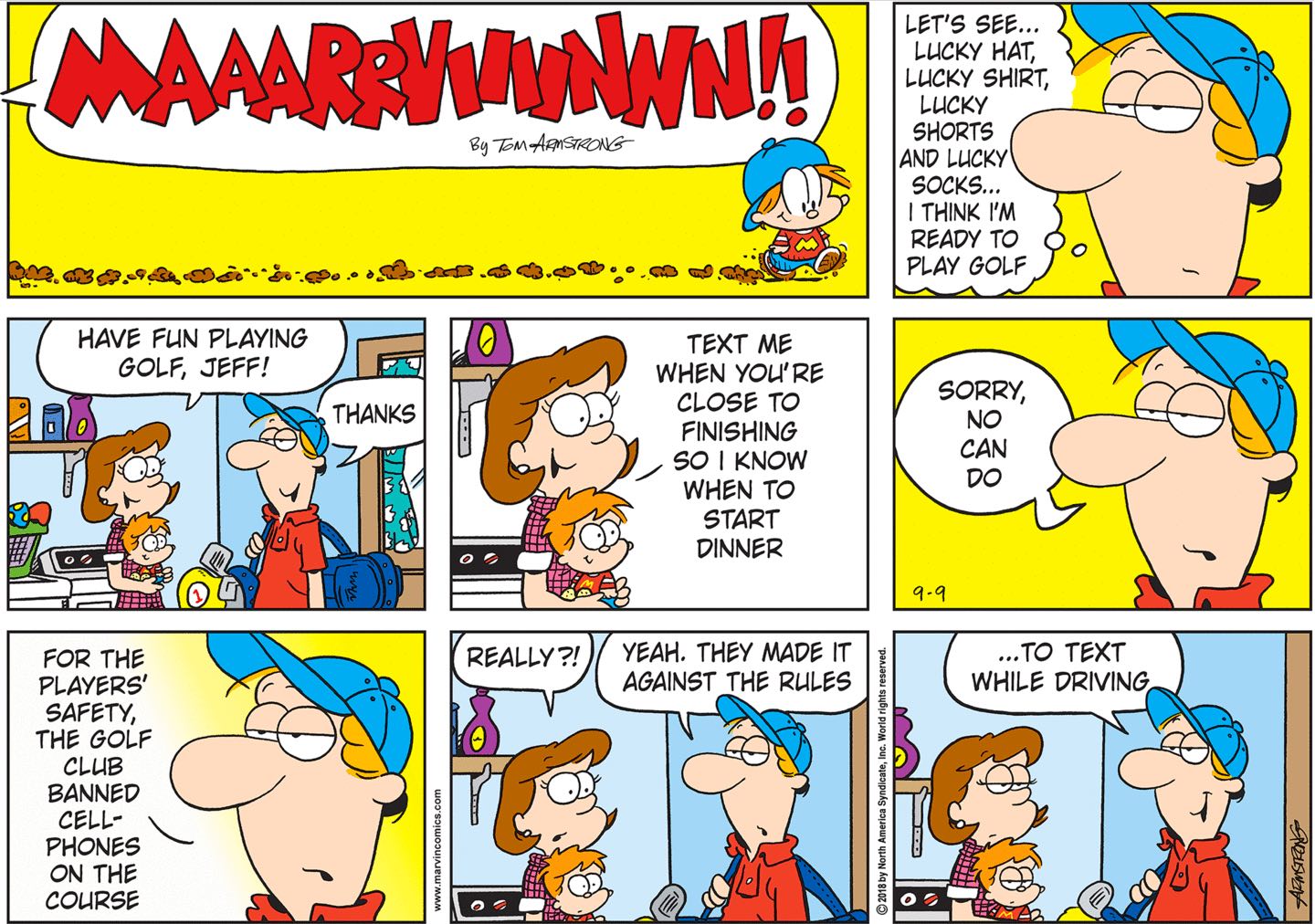 Marvin, meanwhile, just uses golf as an excuse for a terrible bit of wordplay that honestly could've run in a three-panel daily strip but has been inflicted on us on this, the Lord's day, in what is surely a sin deserving of eternal damnation.