Post Content
Six Chix, 10/16/18

I'm not, like, an expert on the physics of golf or anything, but … the way you'd sort of expect this to go, based on her description, is that she'd hit the ball and it would land on the green and hit and kill a bird on its way down, right? So the bird would be also on the green, hundreds of yards away. Not just dead right in front of her. I mean, if she hit the ball into a bird right off the tee, there's no way it could have travelled so far away as we see here. So I'm guessing she just, like, killed the bird with her club. And then said this dialogue in a flat, affectless voice while she looked down at its corpse. You notice how she's golfing alone? There's a reason she's golfing alone.
Dennis the Menace, 10/16/18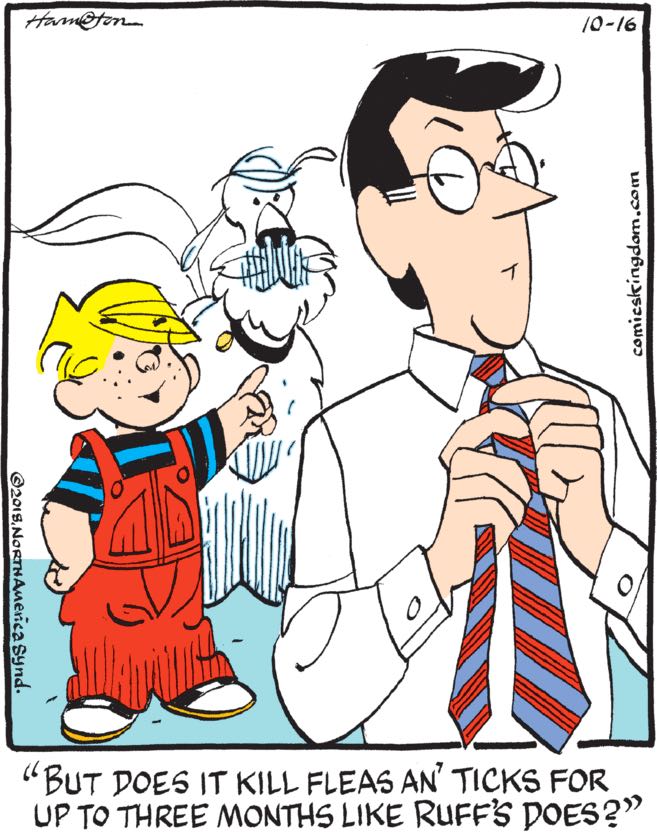 Ha ha, it's funny because it doesn't. Henry is infested with vermin!