Post Content
Family Circus, 11/11/18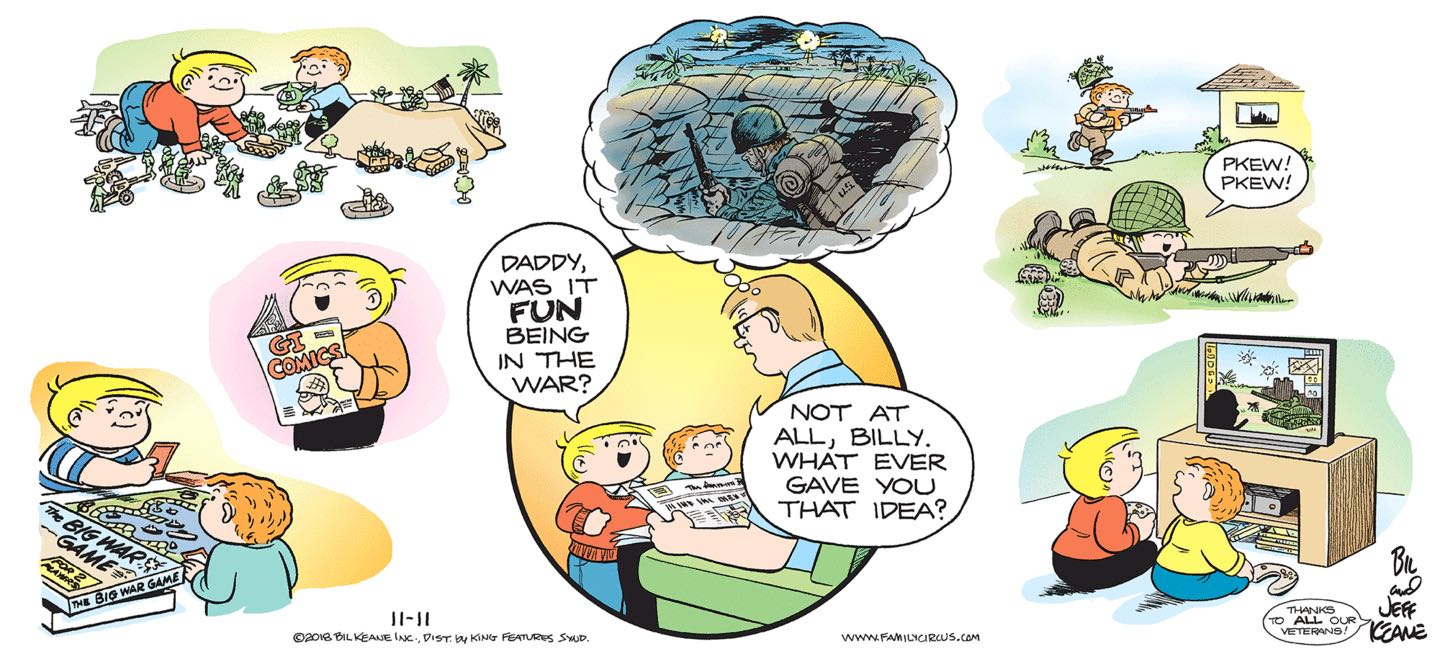 This is actually a properly heavy strip for Veteran's Day! Kids, all these military toys and video games that are marketed to you nonstop make war seem like a hoot, but your dad knows the truth, after being forced to experience and do terrible things during [squints] the Guadalcanal Campaign in World War II.
Barney Google and Snuffy Smith, 11/11/18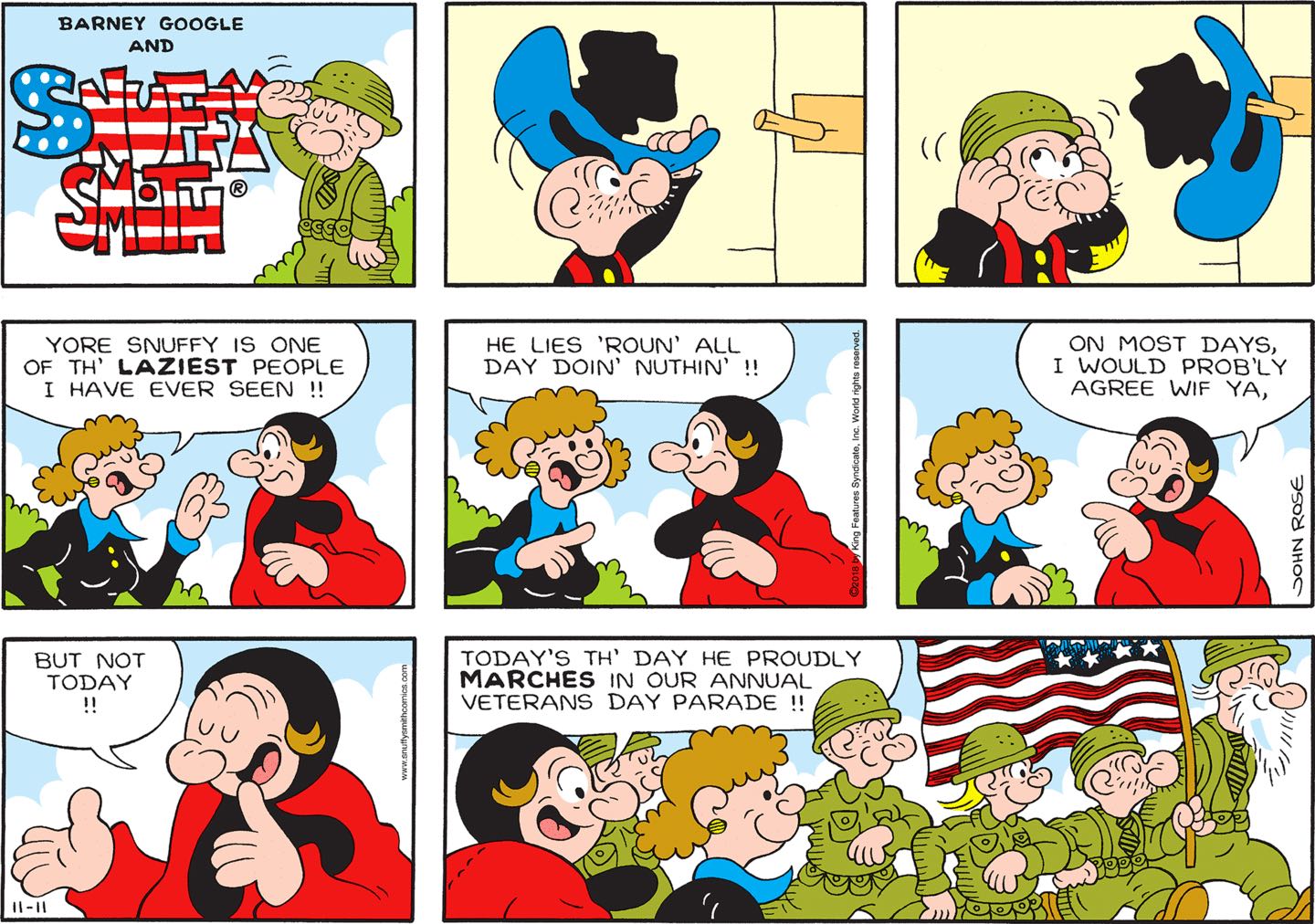 Does America go far enough in taking care of its veterans? Sure, we often fall short of our promise to provide them with high-quality health care that meets their specific needs; but at least it's accepted that every single soldier is allowed to live out the rest of their lives as shiftless chicken thieves, to honor their service.
Beetle Bailey, 11/11/18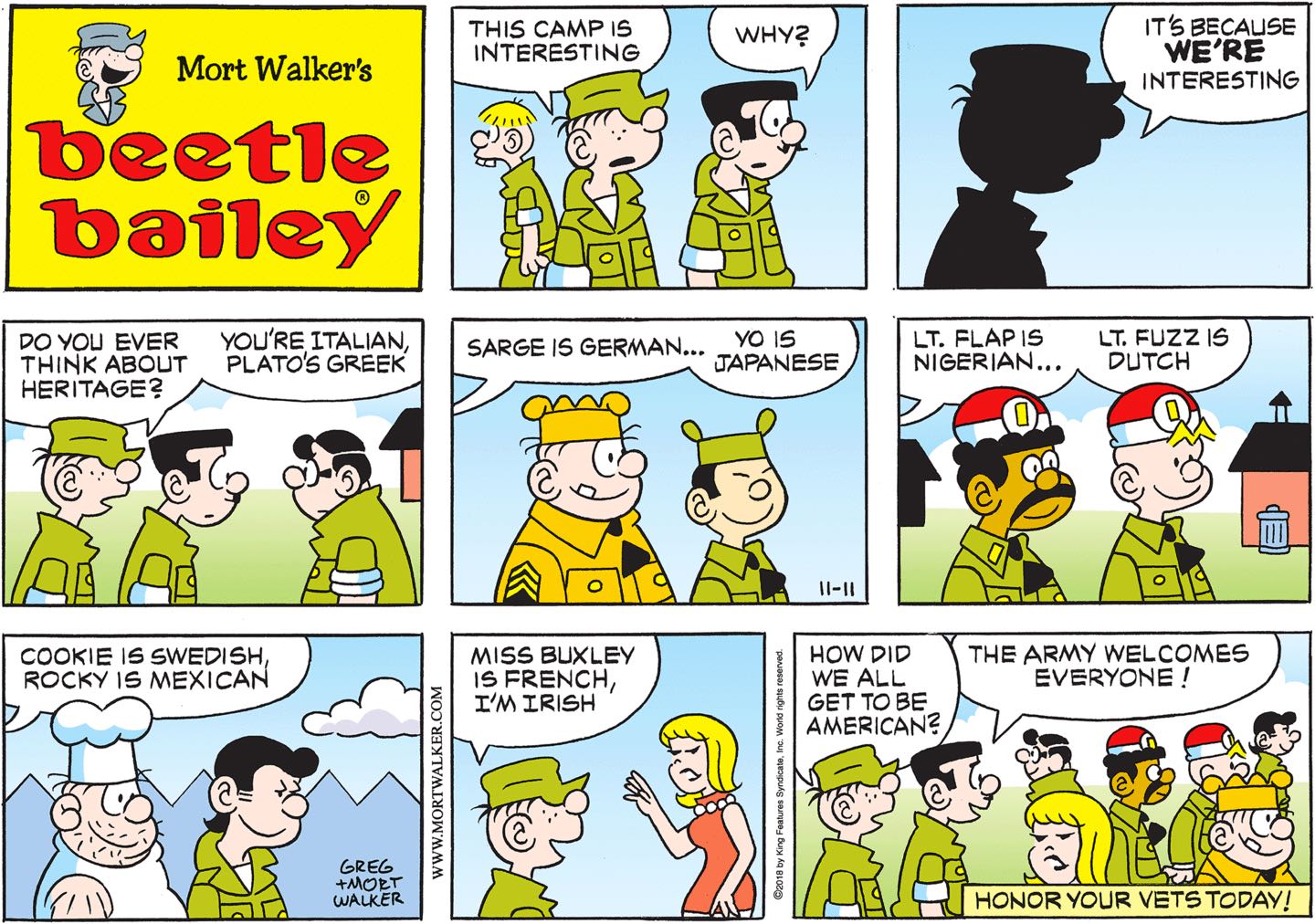 Say, did you ever want to know what everyone in Beetle Bailey's ethnicity was? Well, here you go! Which of these do you think was literally just made up for today's strip? It's definitely that Rocky is Mexican, right?