Post Content
Mary Worth, 11/1/18

I certainly hope that Bella is absolutely enraged that Saul has moved on so quickly and comes back from Dog Hell to haunt him, in violent spectral form.
Spider-Man, 11/1/18

If you're wondering if Spider-Man has become any less charged with erotic, forbidden longing since earlier this week, the answer is a resounding no.
Pluggers, 11/1/18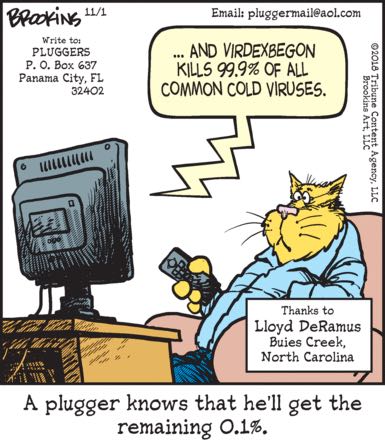 Pluggers know their bodies are feeble and the pitiless scythe of evolution will soon cull their genes from the species! This is simultaneously the most and least depressing Pluggers panel to date.