Post Content
Rex Morgan, M.D., 1/12/20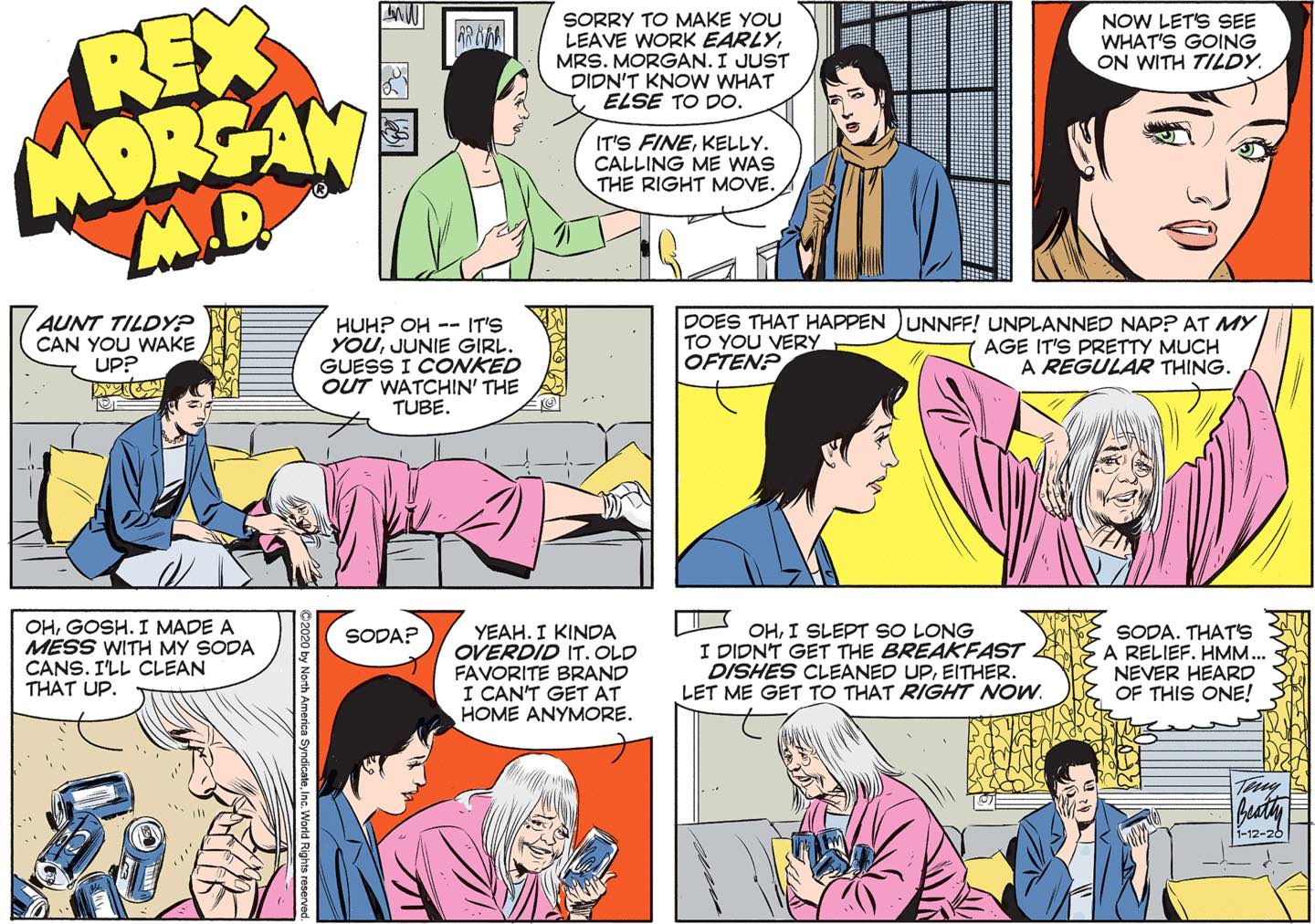 FRIDAY: Oh my gosh! Does June's weird pseudo-relative have a terrible alcohol problem??? Could be a juicy storyline here!!!
SUNDAY: Enh, never mind, she's just old and sleepy and messy and likes hard-to-find soda! Whew, drama over, let's all take an unplanned nap, shall we?
Blondie, 1/12/20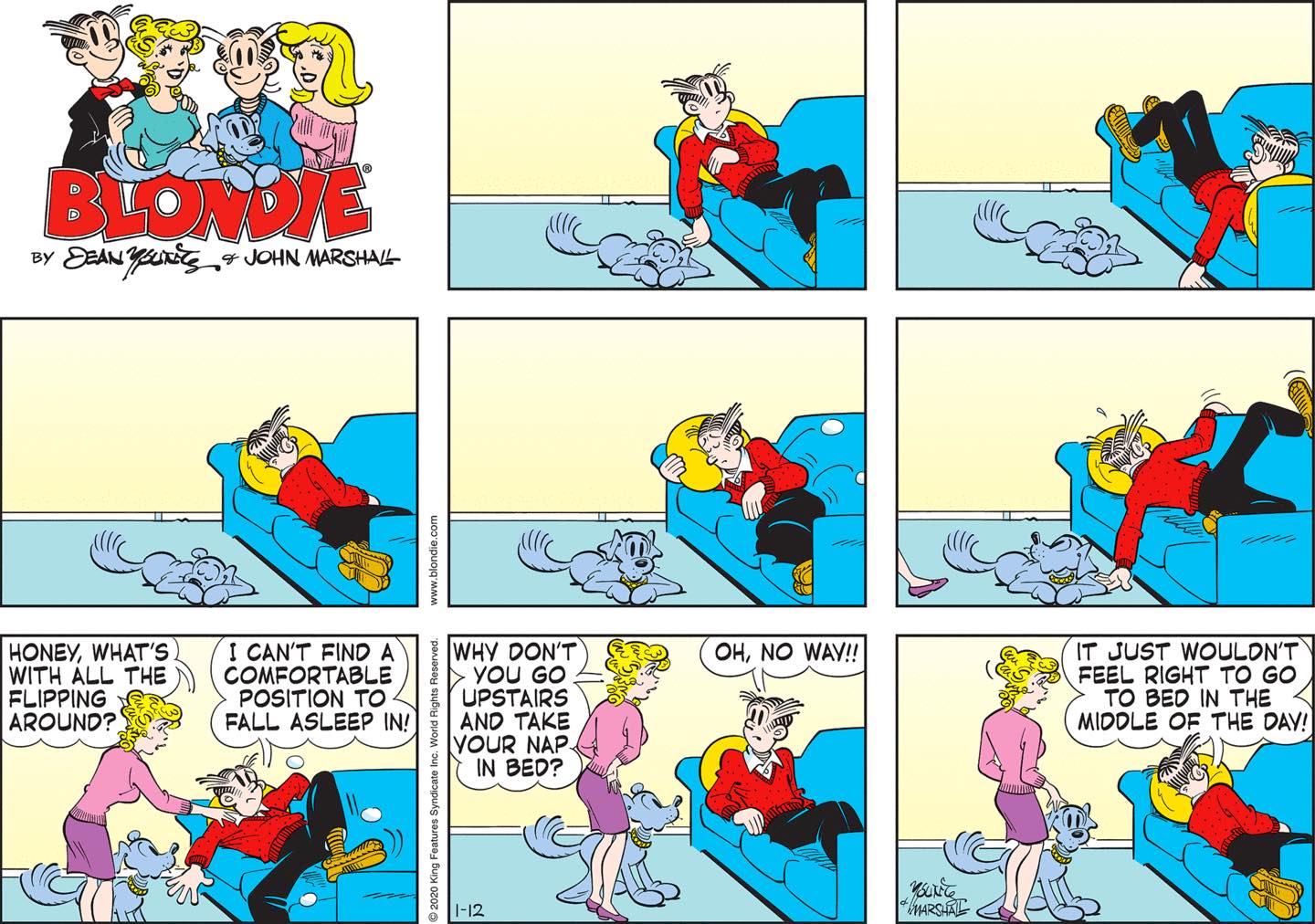 Dagwood claims to be uncomfortable, but do you notice how his naturally bent knees fit perfectly into the length of his couch? Could this be an evolutionary adaptation in Homo bumsteadus?
Beetle Bailey, 1/12/20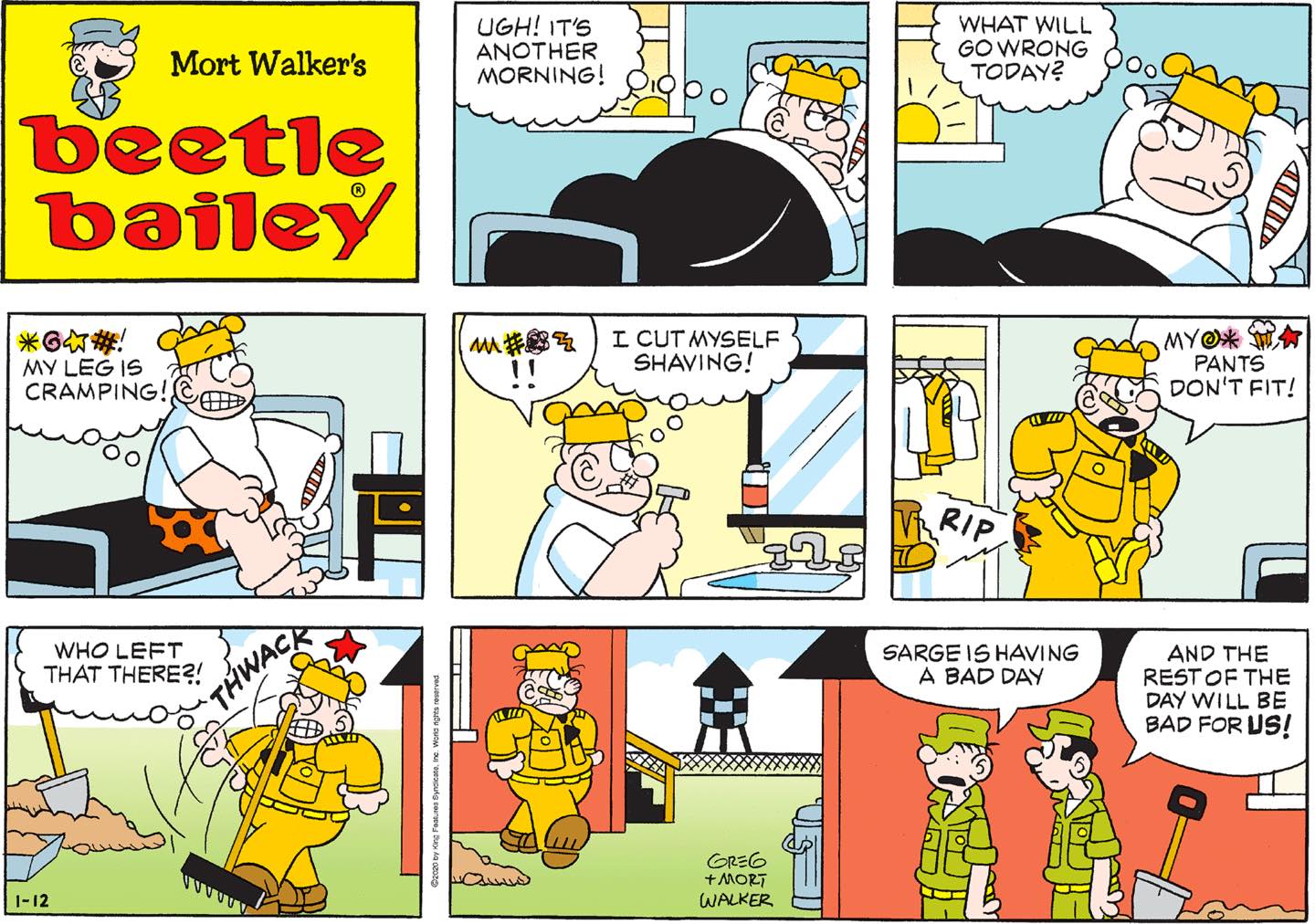 Ha ha, it's funny because Sarge will take out his frustrations on his subordinates, violently!