Post Content
Hi and Lois, 5/19/20

Sure, Amazon has cut out the middelman between publishers and readers, turning books into a low-cost mass commodity, but there's still a space for true aficionados to browse carefully curated collections of fine novels, like [squints] John Grisham's latest legal thriller, Camino Winds! Only the personal touch of a true bibliophile can connect you with that sort of enriching literature!

Hmm, Truck looks a little dubious about this offer, doesn't he? He knows that most of his fans are middle-aged dudes in loud print shirts who obsess over the distinctions between similar musical genres like Buck. Do we really want them gathering together, in "clubs," and starting to realize their power and numbers? Sure, it would help Truck financially … but at what cost?
The Lockhorns, 5/19/20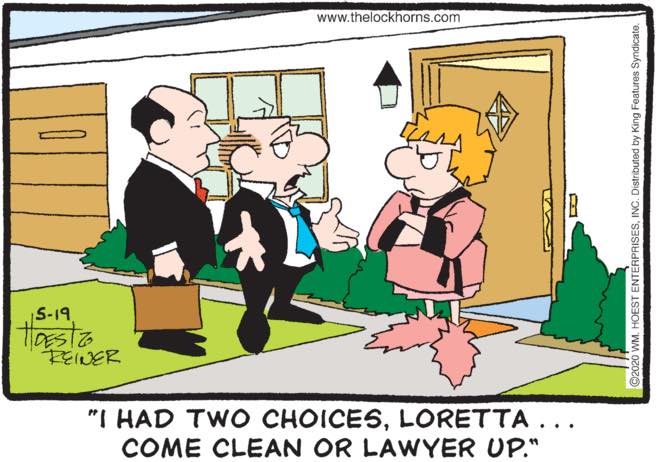 Good news, everybody! The Lockhorns are getting divorced!