Post Content
Panel from Slylock Fox, 8/30/20

Slylock seems pretty confident that Count Weirdly is lying about being anointed King of Earth by a powerful alien civilization, based on a firm belief that, as described by special relativity, the speed of light is in fact the upper limit at which information can travel. Of course, Count Weirdly has a working time machine, which you'd think would prove that ordinary physical laws don't apply to him. You'd also think his powers to bend time itself would help him establish his rule over our planet without needing alien intervention on his behalf, but that's a debate for another time.
Gasoline Alley, 8/30/20

Gasoline Alley is, along with The Simpsons, the last media franchise on Earth still trying to squeeze laughs out of Frank Nelson's character from The Jack Benny Show. This Nelson-ish fellow has been annoying the Gasoline Alley crew intermittently over the years, and today has proven that even death can't stop his antics. Still, we shouldn't let the appearance of this beloved (?) figure distract us from the true horror here, which is that Walt, who was almost finally freed from his cursed, interminable earthly existence and was ready to receive his reward from his Creator, is being dragged back down to the plane of the living on the orders of a cruel family that simply will not let him die.
Shoe, 8/30/20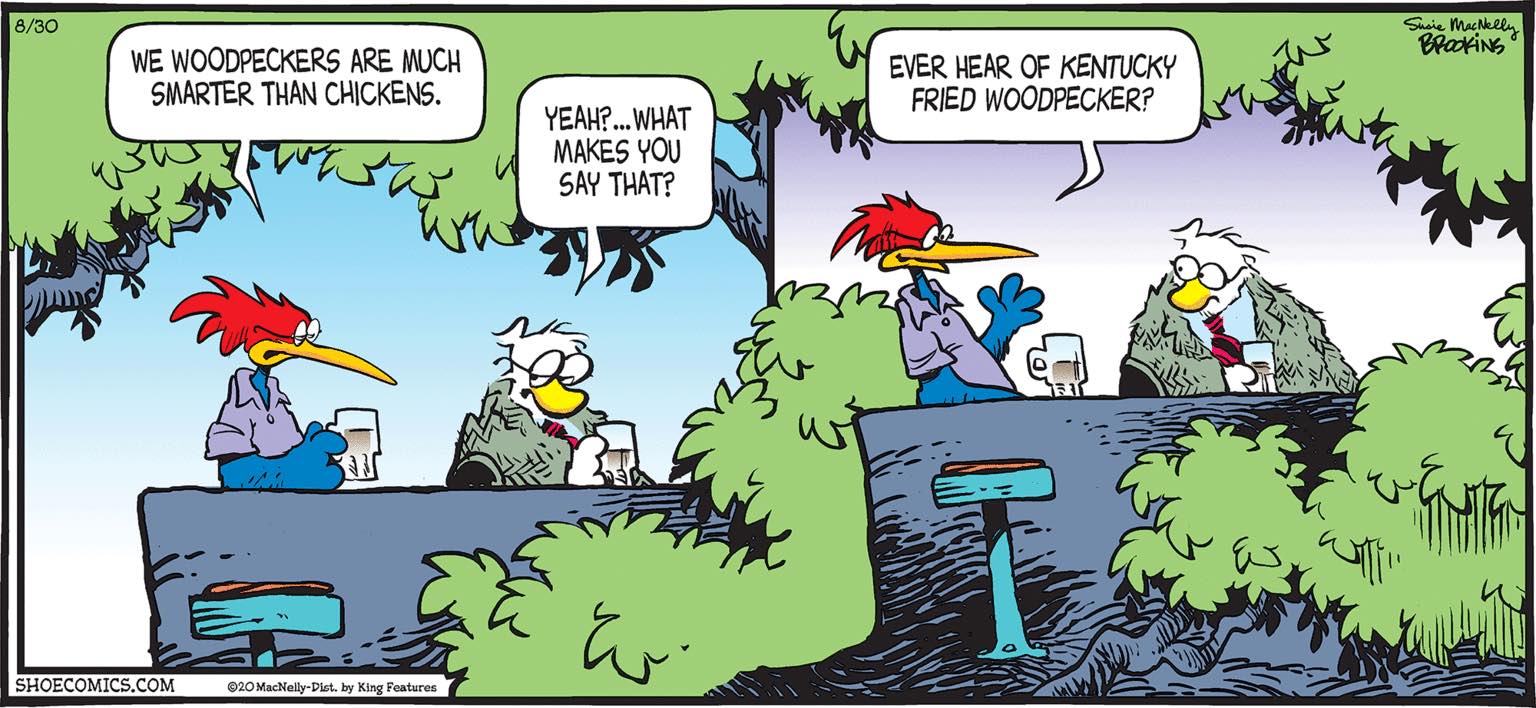 In the Shoe world of sapient birds, there is no pan-avian solidarity. Different bird species still see themselves in competition, and boast that they would certainly never be dismembered and eaten at human-run fast food restaurants! The fact that whole international businesses exist to murder and cook intelligent creatures isn't the problem, the problem is actually that some of those creatures are too inherently dumb to avoid getting captured and processed into lunch. Pretty grim, if you ask me!