Post Content
Family Circus, 8/17/20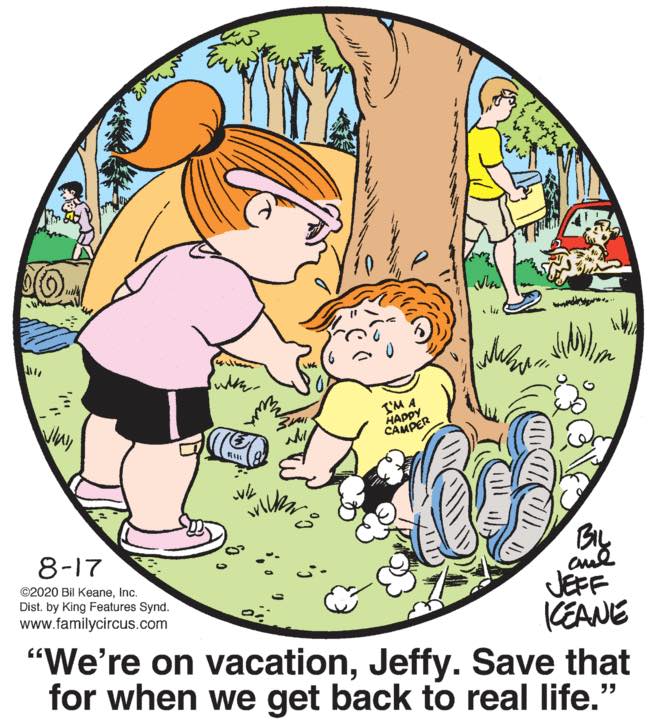 As a professional comics curmudgeon, my ethics dictate that I must acknowledge when one of the comics I usually dump on is good, and folks: this Family Circus is a good one. The irony of Jeffy's t-shirt proclaiming that he's a happy camper as he experiences a comically overwrought meltdown is great, of course, but my favorite thing is just how chill Dolly is. She's usually the family snitch and would love nothing more than to narc on Jeffy for throwing a tantrum, but look at her: She's wearing her shades and her casual camping clothes. She's on vacation, just like she's trying to explain to her brother. It's not the time for this, Jeffy! You're free! You don't have to be like your usual dumb self here!
Hi and Lois and Daddy Daze, 8/17/20


Meanwhile, I've quite rightly never been left in charge of an infant for any length of time, but these strips both seem to depict … pretty good ways to suffocate your infant? Are these scenes bad for infants, health wise? Sound off in the comments on infant safety around huge piles of clothes or stuffed animals or whatever.