Post Content
Crock, 1/23/21

I've had to acknowledge to myself that a big part of doing this blog consists of me staring at a sentence in a comic strip for a long time — like, not hours or anything, but longer than I stare at most sentences, and almost certainly longer than the writer spent thinking about it before they wrote it — and wondering, "Why did they phrase it like that?" Such is the lot of the critic, alas! Anyway, I'm kind of tickled that instead of saying "Oh yeah?" or "What do you mean?" or deploying any other fairly neutral phrase to smooth the glidepath to the punchline of this joke, Poulet in panel one says "You must be mistaken!" I'm choosing to believe that Poulet, perhaps alone amongst the Legionnaires in this Maghrebi outpost, truly believes in France's civilizing colonial mission, and is heartbroken to learn that the occupation government's arts budget isn't as generous as he imagined.
Pluggers, 1/23/21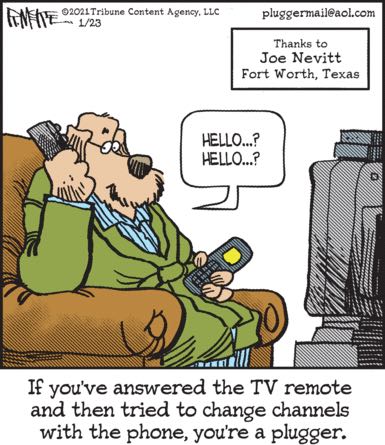 We've all spent lots of times arguing the "What is a plugger?" question over the years here on this blog, but I've always assumed that this feature's mission is fundamentally one of in-group self-affirmation: "This is what we pluggers are like, and that's a good thing, even though we might have our foibles!" However, with today's installment of "You're a plugger if you have incipient dementia," I may have to reassess that judgement.
Barney Google and Snuffy Smith, 1/23/21

Ha ha, it's funny because the residents of Hootin' Holler live surrounded by piles of their own garbage!