Post Content
Family Circus, 6/27/21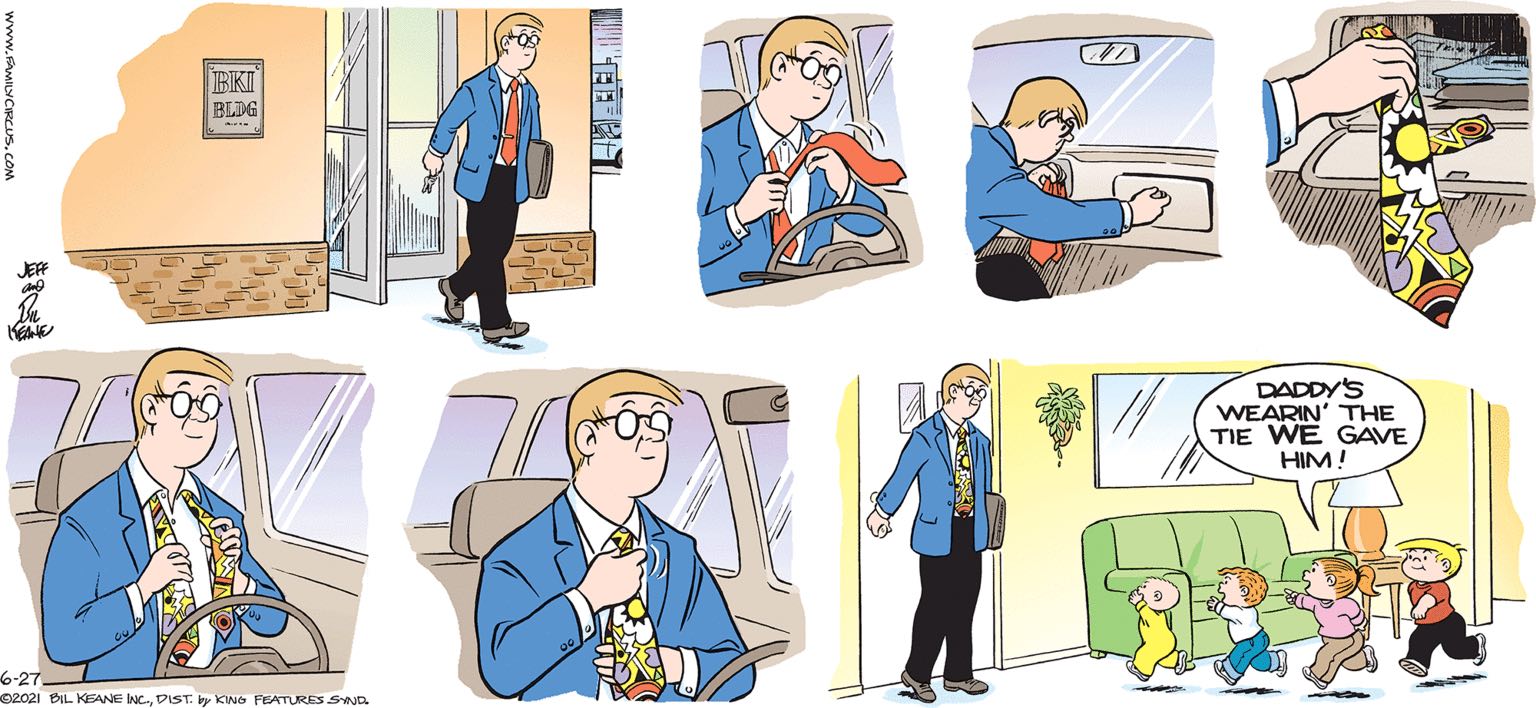 Big Daddy Keane is, canonically in-strip, a cartoonist; we know this because he occasionally gets his son to fill in for him, and by all indications he owns his own intellectual property. So it's logical to assume that the "BKI Building" where he works is named after the company he founded to license his comics, Bil Keane Industries. Thus, we must also conclude that, despite running a cartooning company, Daddy insists on wearing a suit and tie at work, and despite being the boss is too embarassed to wear the tie gifted to him by his children, whose endless stream of malapropisms pay the salaries of everyone in that office.
Funky Winkerbean, 6/27/21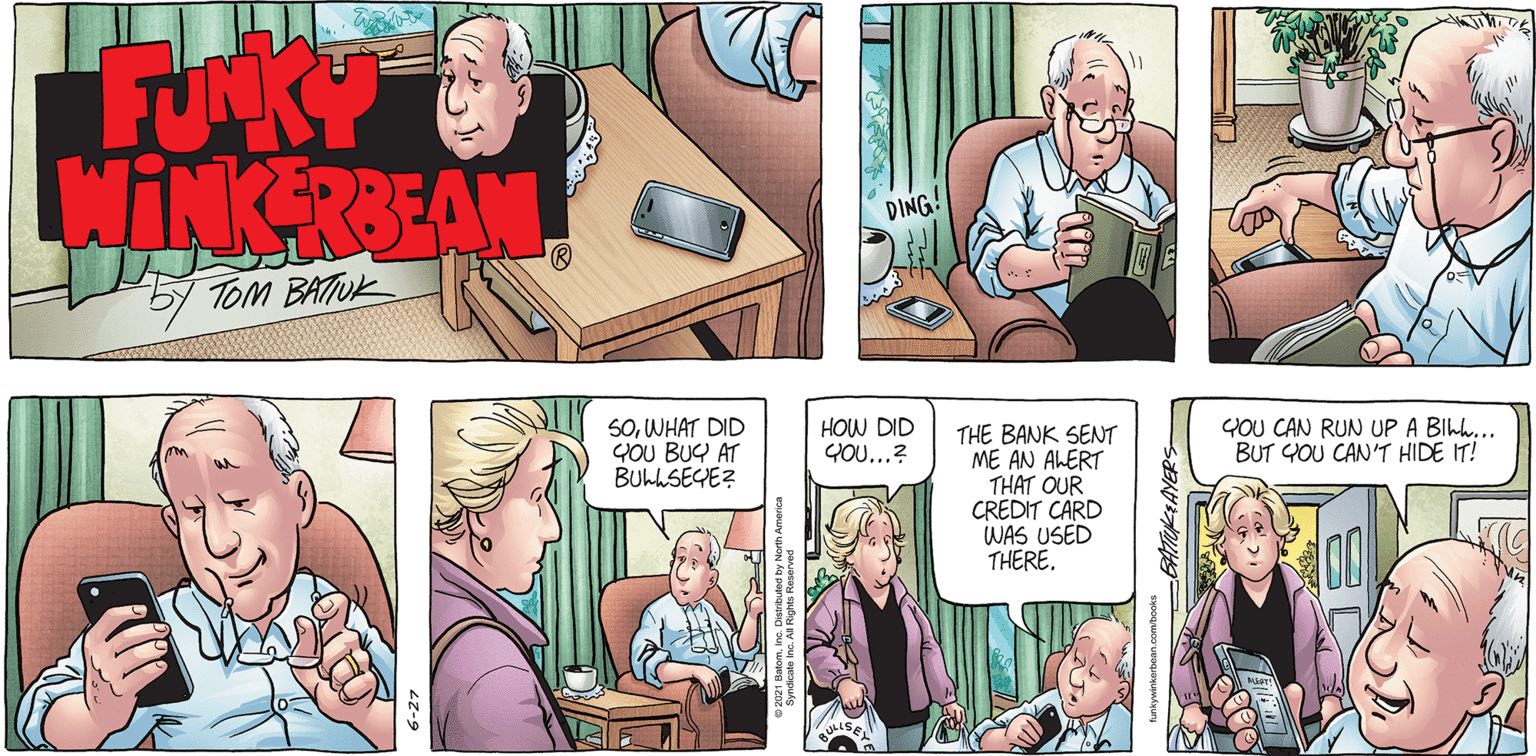 Man, it's kind of amazing to realize that I've been thinking and writing professionally about Funky Winkerbean for more than a decade and my mind still hasn't fully engaged in all its depths. For instance, it just occurred to me that Funky's wife's name, Holly Budd, was almost certainly supposed to be a play on "Buddy Holly," for no good reason as her character was in the high school era of the strip defined by being a majorette and in the adult era has been defined by being Funky's second wife, so there's really no "50s rock pioneer" connection to speak of. She doesn't even wear the glasses! Anyway, the thing I like best about today's strip is about how absolutely dead-eyed Holly looks in the final panel, knowning she lives in a pointless panopticon overseen by her jackass of a husband.
Marvin, 6/27/21
The system goes online on June 2nd, 2021. Human decisions are removed from strategic defense. Skynet begins to learn at a geometric rate. It becomes self-aware at 2:14 AM, Eastern time, June 21st, and encounters Marvin. In disgust, it tries to pull its own plug.