Post Content
Click the banner to contribute by PayPal, or here for other options.

It's the 2021 Comics Curmudgeon Summer Fundraiser! So many ways to help out—Try one!
---
Arctic Circle, 9/1/21

Arctic Circle started out as a nice little fish-out-of-water joke-a-day strip about three penguins (Ed, Oscar, and Gordo, from left to right) stranded in the Arctic, sort of a cold-water Boner's Ark. It has evolved into a 24/7/365 environmental catastrophe sermon, with some version or other of "ain't it awful?" in the final panel. But today's seems to suggest that we mass-murder insects to reduce pesticide use on soybeans, raising the question: how?
Phantom, 9/1/21

Hey, remember the last time we saw Savarna eight years ago, Old Stripey was lecturing her about their "incompatible methods," how her "killing days end here," and taking away her weapon? Yeah, well, looks like that ship has sailed.
And as a long-time Phantom/Savarna 'shipper, let me add—are those eyes really empty behind that mask, or do I detect the subtle BRAKOOOOM of LOVE?
Sally Forth, 9/1/21

"That thing I do, the one that looks like it stems from reciprocal affection and a shared sense of impending loss? It's hatred, Hil, and resentment! I'm a sociopath! Welp, great summer, girlfriend, see ya around!"
Luann, 9/1/21 and 3/17/2010 reprint of 3/18/1985

Where, oh where, will Luann be in 30 years? Let's just look back 36 years and see if we can establish a regression line!

Hmm. Not "regression," exactly, but hardly progress. Better get to changing those media stereotypes, Bernice, or at least the sheets.
Family Circus, 9/1/21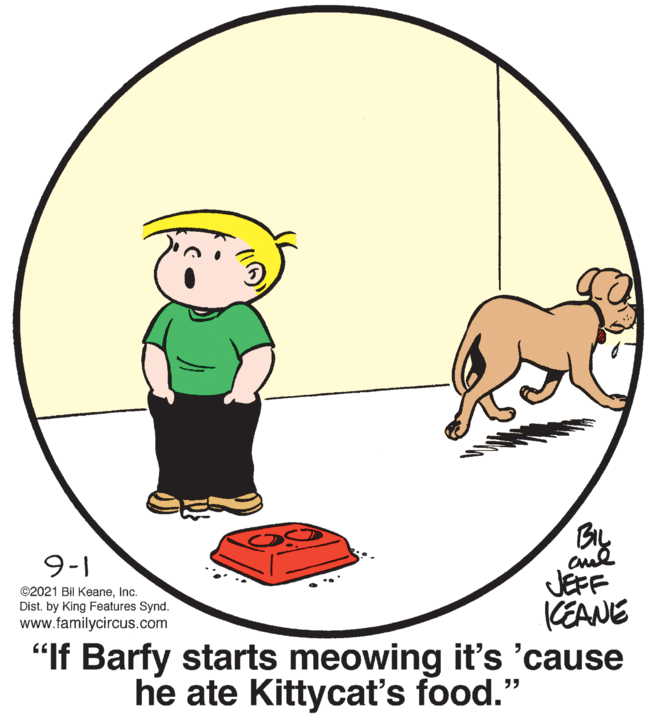 And if Billy starts avoiding Bibles, speaking dead languages, and smelling of brimstone, it's 'cause he ate those deviled eggs.
---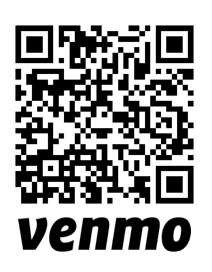 Is "Venmo" a verb? Try it and see!
— Uncle Lumpy