Post Content
Pluggers, 10/12/21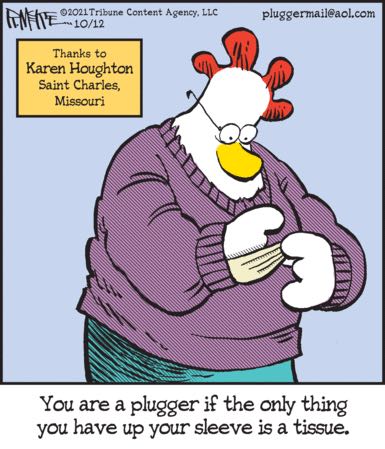 After years of discussing pluggers, I still don't fully have a handle on every nuanced characteristic of pluggerdom, but honestly "there is very little overlap between pluggers and stage magicians" was one that I feel like I could've guessed at pretty easily.
Rex Morgan, M.D., 10/12/21

Ma'am! Ma'am! There's only been widespread and earnest use of streaming for stuff like weddings since the coronavirus epidemic started a year and a half ago! It's different than it was in our day too! There's nobody around getting married whose day this is!
Dennis the Menace, 10/12/21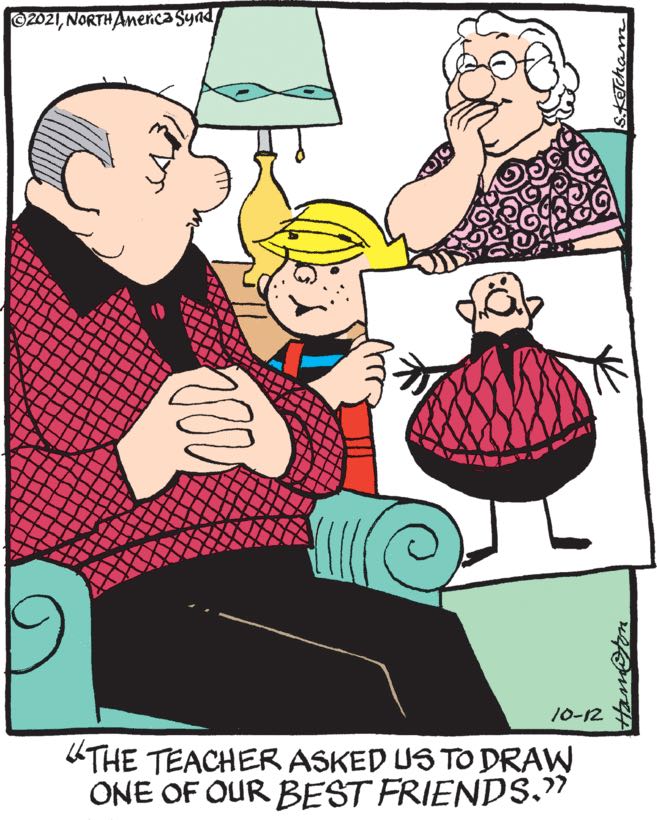 Mrs. Wilson is cruelly laughing not at her husband, but at Dennis. It's funny because Dennis thinks of Mr. Wilson as one of his best friends, but Mr. Wilson doesn't even like him!