Post Content
Barney Google and Snuffy Smith, 11/21/21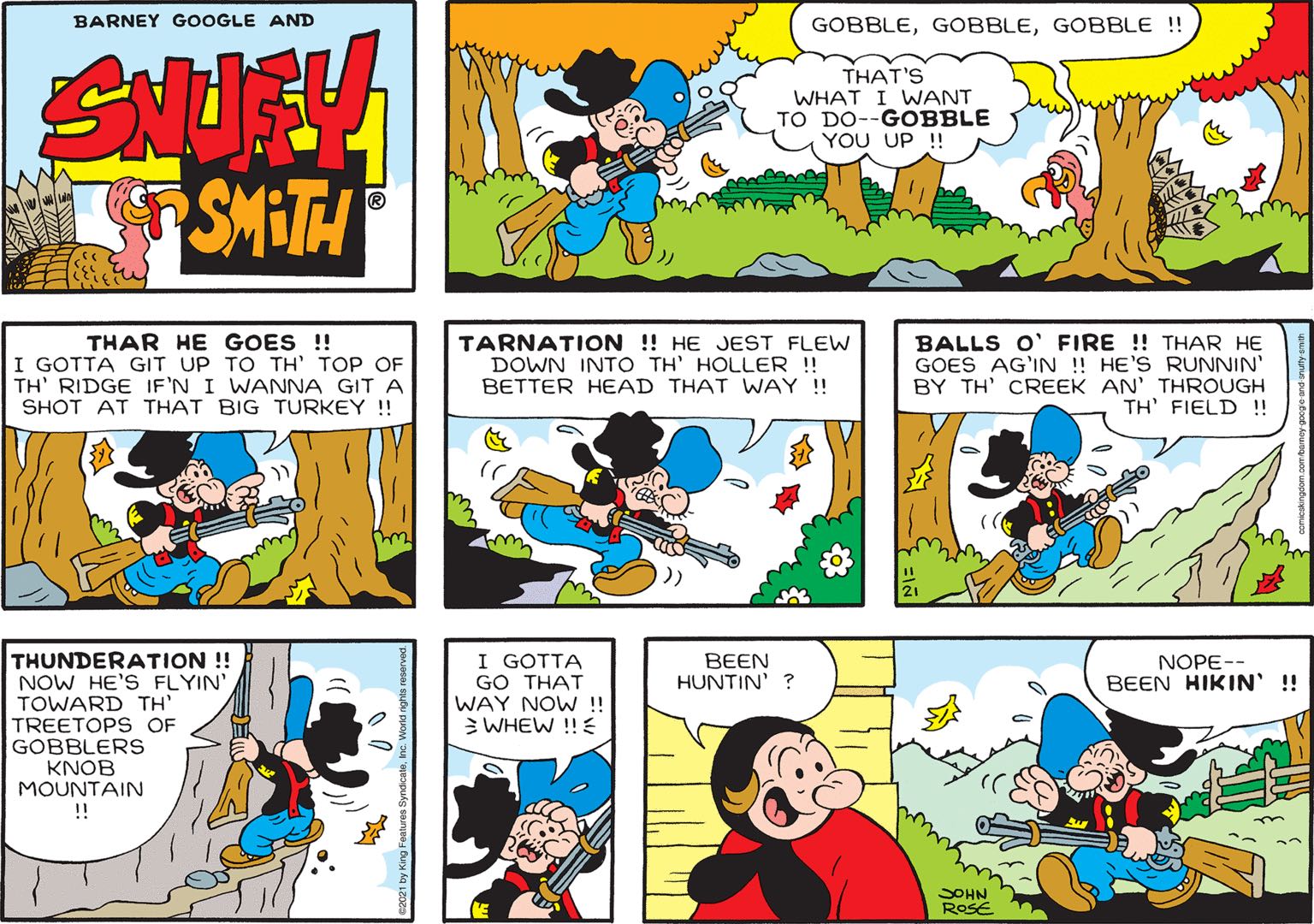 Snuffy Smith trufans! Do you want to get hot Snuffy Smith visual content like the turkey in today's installment? Well, write your local newspaper to make sure they pay for the whole strip, including the throwaway panels! Otherwise you're going to miss out on the drawing and just get several panels of Snuffy describing what it you'd be able to see if your paper's editor wasn't so cheap.
Daddy Daze, 11/21/21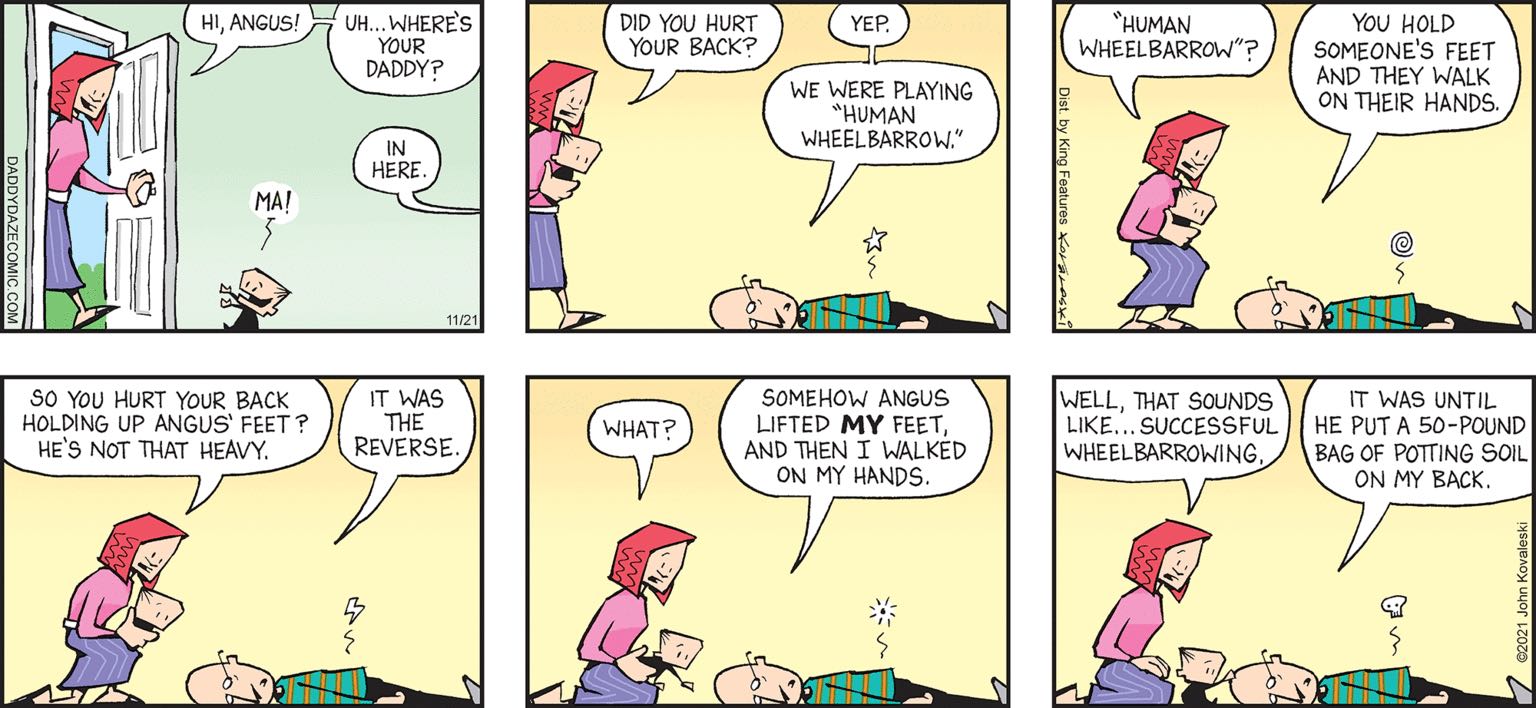 Not gonna lie, if I came over to my ex's house and found our infant child sitting by himself in the middle of the floor, while my ex was lying face down babbling nonsense in the other room, I would probably ask to revisit our custody arrangements.
Beetle Bailey, 11/21/21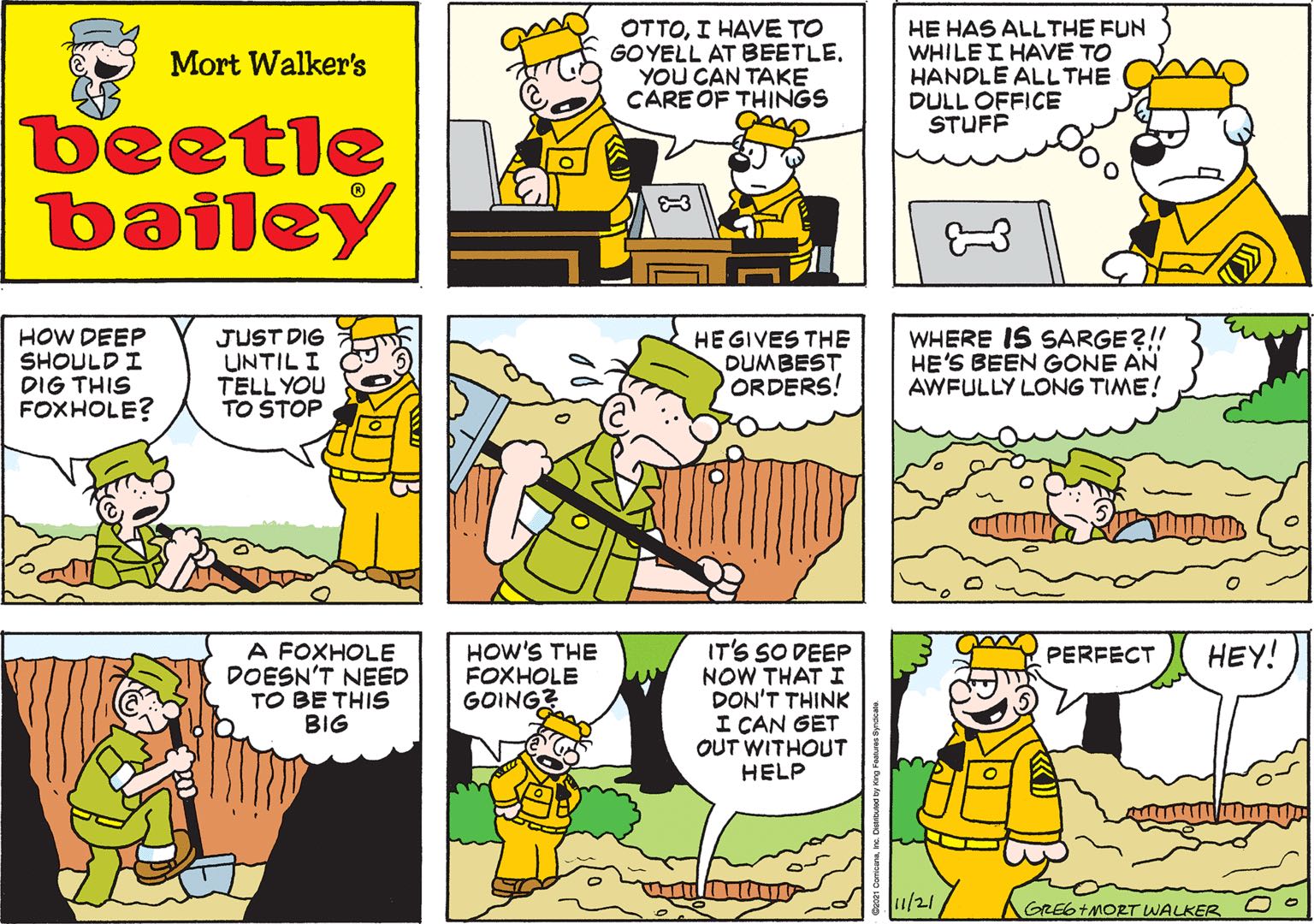 Ha ha, it's funny because Sarge is making Beetle dig his own grave!