Post Content
Pluggers, 11/6/21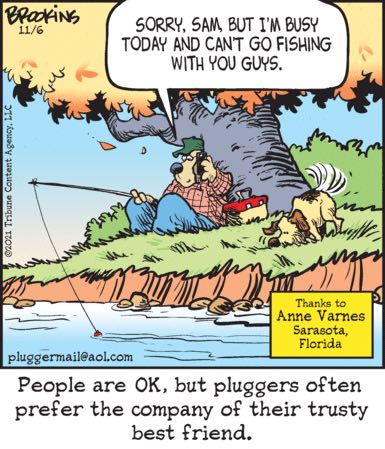 Man-animals are OK, but pluggers often prefer the company of full-animals, who provide a comforting reminder of the ways things used to be, before they were transformed into hideous abominations against God and nature by forbidden science.
Family Circus, 11/6/21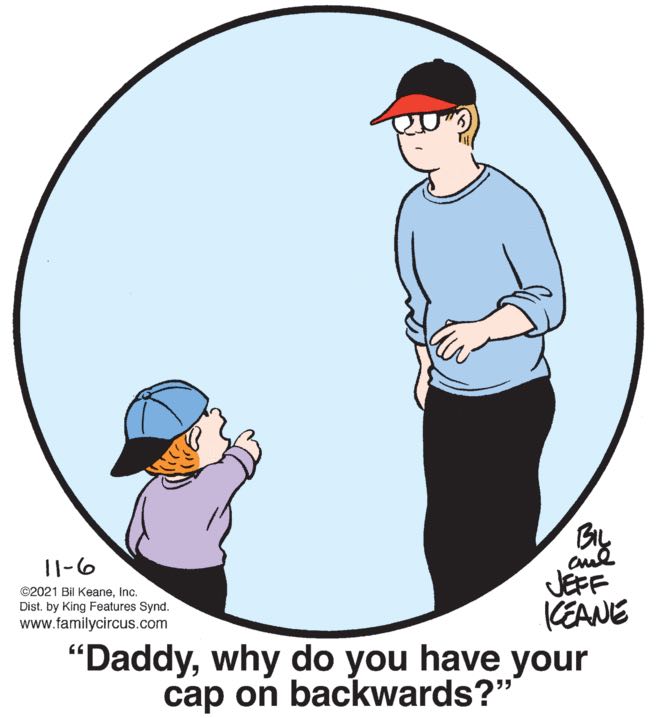 Hello, sensible comics readers! Have you noticed that the "kids today" sometimes wear their baseball hats the wrong way around? Well, they certainly aren't going to be for much longer, once they hear that Jeffy's doing it too.
Blondie, 11/6/21

The fact that Dagwood is wearing his pajamas in the first couple of panels means that this is probably a sex dream, YOU'RE WELCOME EVERYBODY, ENJOY YOUR WEEKEND