Post Content
Barney Google and Snuffy Smith, 4/4/22

This strip has honestly sent me into a tailspin trying to figure out what the relationship is supposed to be between actually existing Appalachia and the faux-hillbilly cultural biome of Snuffy Smith. The fact that Snuffy is obviously envious of the level of infrastructural development in West Virginia ought to make that state's inhabitants feel something approaching pride, or maybe relief. It's also sad to see that Hootin' Holler does not share real-world Appalachia's rich heritage of songcraft, because these lyrics do not scan at all.
Slylock Fox, 4/4/22

The operation of law enforcement and the court system in the Forest Kingdom, and where Slylock stands in relationship to either, is always something of a mystery to me, but today's strip seems to imply that Sly can just drag anyone into court on a whim, and will there serve simultaneously as prosecutor and sole witness. I sincerely hope that he spotted Slick Smitty's little trick and then immediately arrested him, and that his date is still sitting at the restaurant waiting for the check while this sham of a trial rushes towards its pre-ordained conclusion.
Mother Goose and Grimm, 4/4/22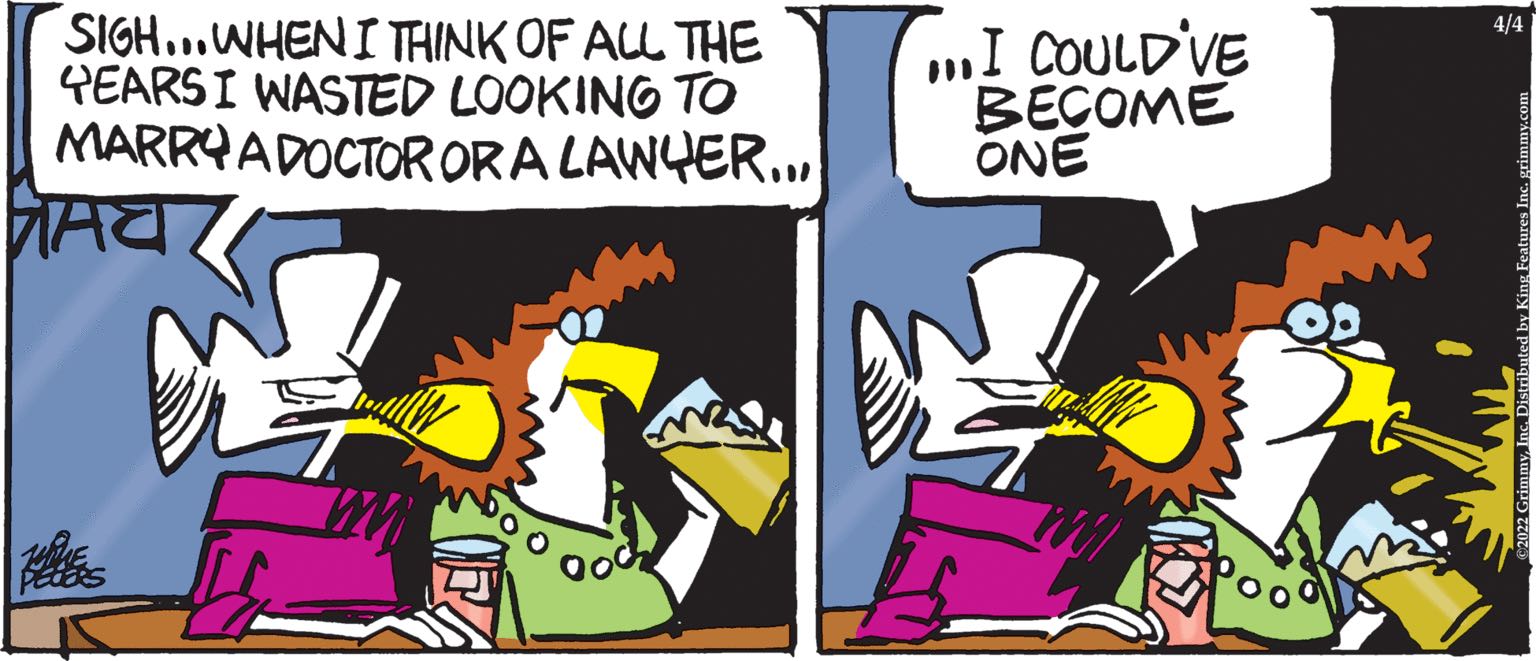 Absolutely loving the spit-take in the final panel here. This woman is shocked, shocked to learn that women can have jobs now! What's next, voting?