Post Content
Beetle Bailey, 11/13/22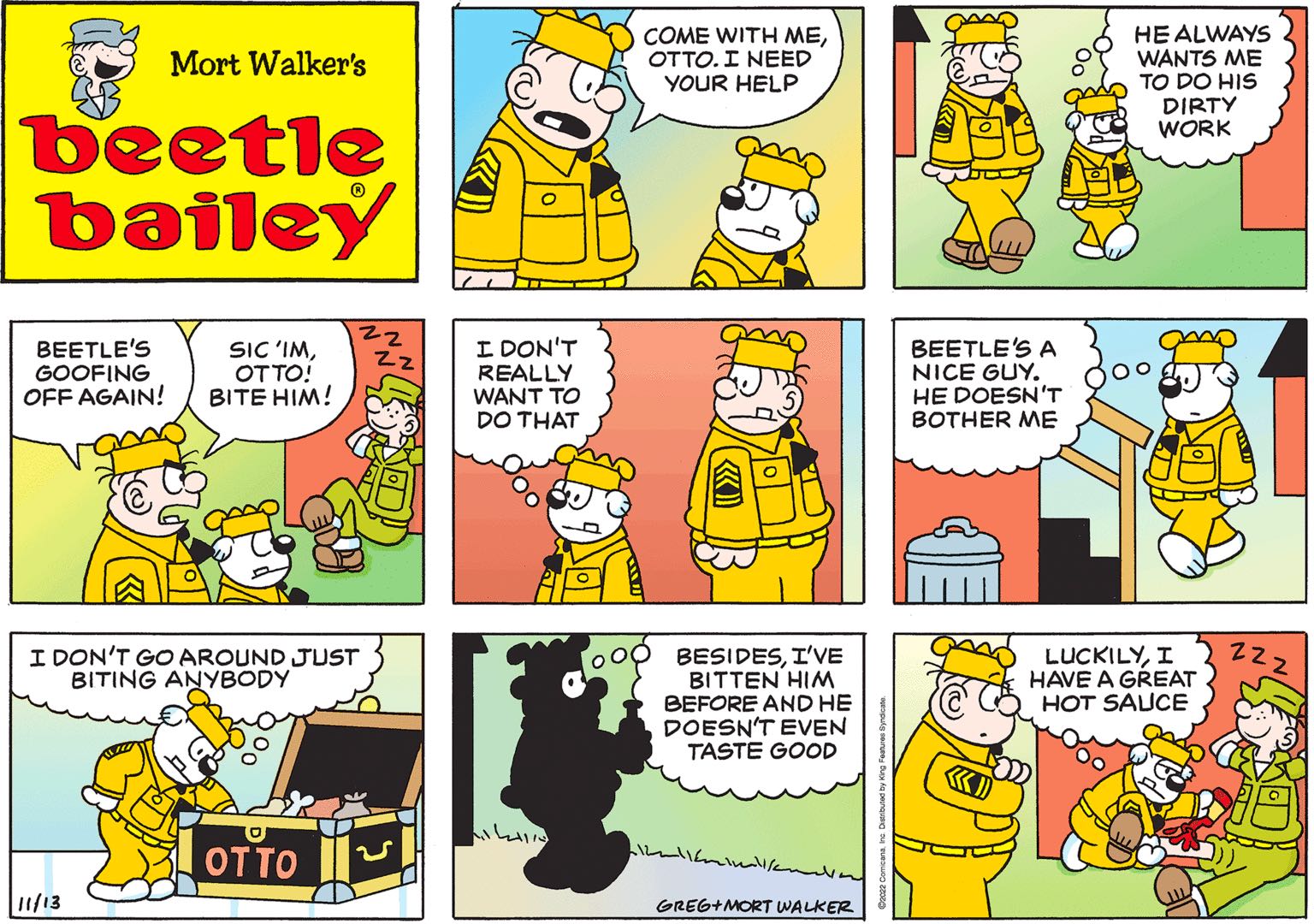 This is an actually pretty good Beetle Bailey, in my opinion. It uses the longer Sunday format to interesting effect: taking what should be a sharp shock — an NCO plans to set a vicious dog onto one of the soldiers under his command in a grotesque abuse of power — and smooths it down into rambling day in the life story about the dog. He doesn't want to do any harm. His heart's not in it. It's just a job, really. But never let it be said that he won't do his job.
Mary Worth, 11/13/22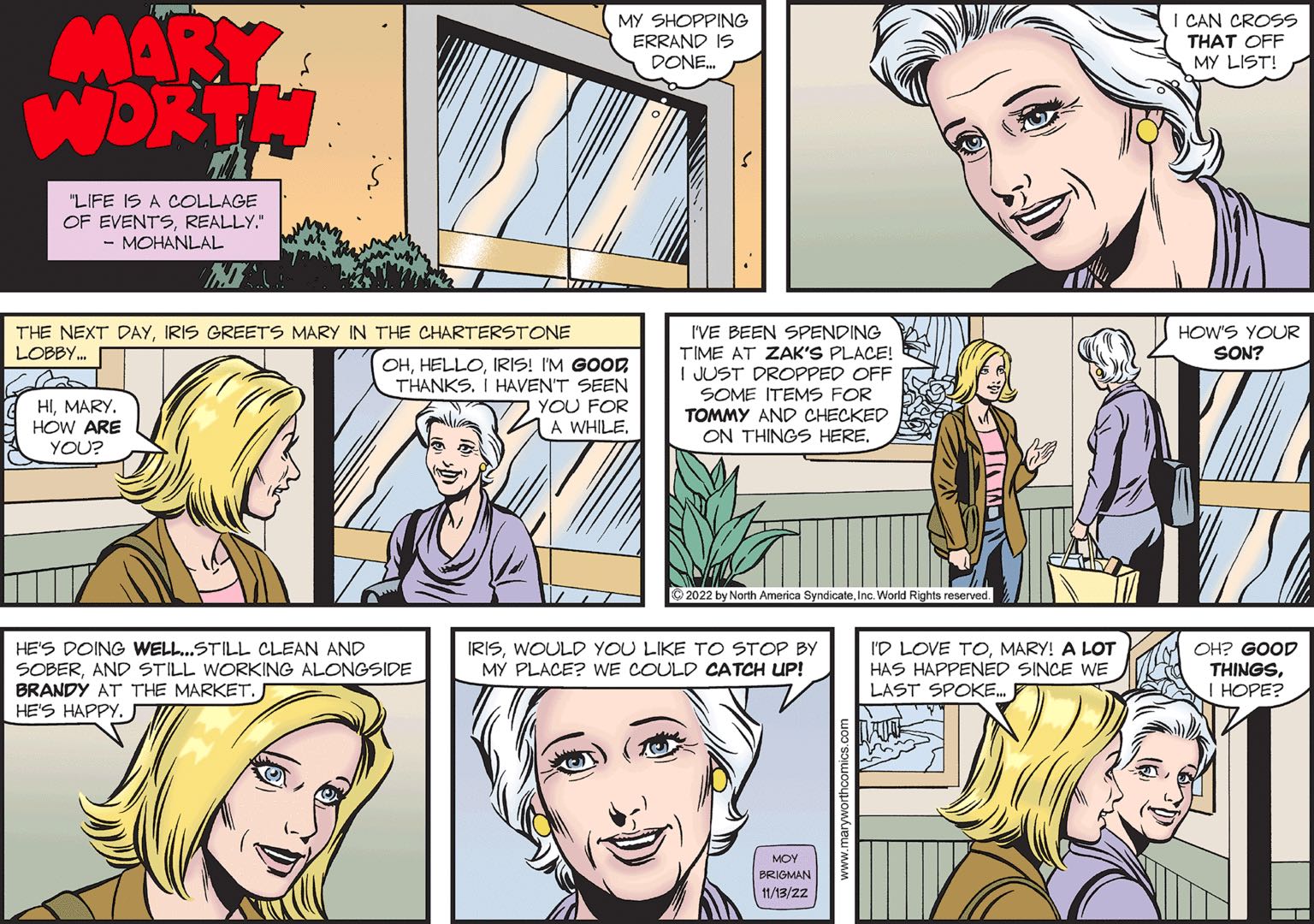 Mary seems pretty eager for gossip — "So, changed your mind about any marriage proposals after your boyfriend almost died in the stupidest way possible lately?" — but frankly Iris has been checked out from the Charterstone buzz factory so much lately that Mary's probably not even up to speed enough to wonder about that. I'm guessing she's actually angling for more info on whatever "items" Iris just dropped off for Tommy. The California electorate may have decided that citizens are allowed to smoke whatever they want, but the Charterstone condo board still has some standards.