Post Content
Pluggers, 2/27/23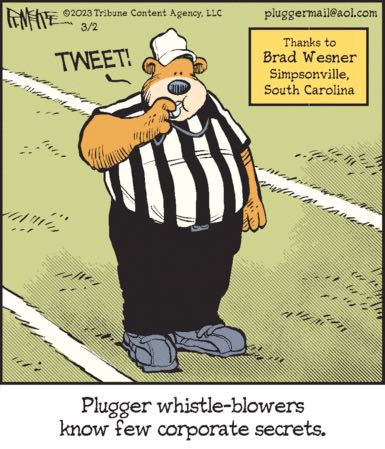 Look, I'm not going to say that there are no plugger or plugger-identified referees, but I feel comfortable in saying that for the vast majority of pluggers, when they see a referee on TV, their first thought is not "ahh, there's another regular working man, just like me" but is instead "HOLDING? YOU THINK THAT'S HOLDING? FUCK YOU YOU FUCKING ASSHOLE", so I don't know how well today's Pluggers is going to land. I do think it's accurate that pluggers would never rise to a career level where they might come to know interesting corporate or government secrets, though. That part I buy.
Judge Parker, 2/27/23

"I mean, it's only Monday. He's gonna be monologuing for the rest of the week. You want him to wrap up on Thursday and then we have to sit around in awkward silence for two more strips? We gotta stretch this out."
Family Circus, 2/27/23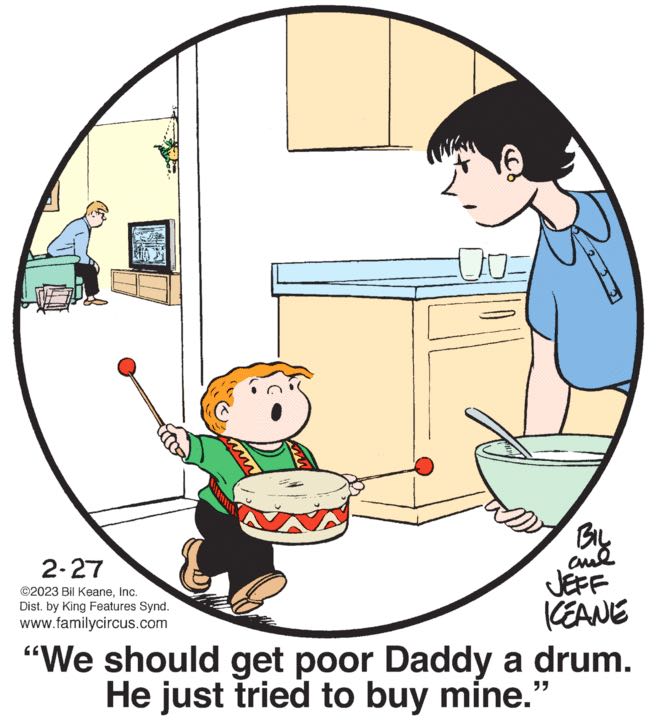 "And maybe some new glasses. You see how close he's sitting to the TV?"
Hagar the Horrible, 2/27/23

You know, Hagar the Horrible usually focuses on small, mundane little moments in the life of a band of Viking warriors, but every once in a while you get a glimpse of a hugely important historic moment — like today, when the Varangian Guard was founded.