Post Content
Mary Worth, 3/5/23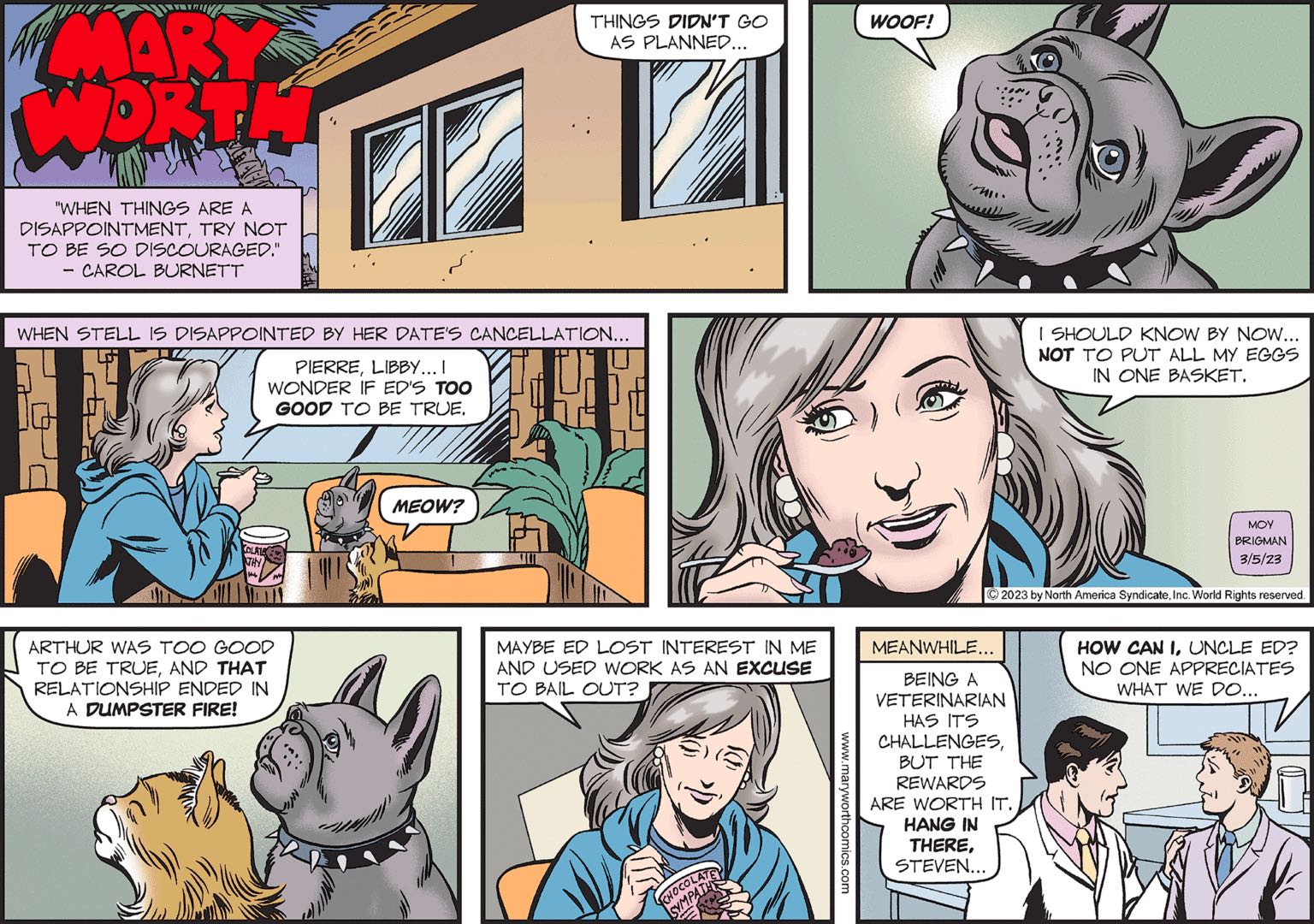 Ah, it looks like Estelle is finally coming to the conclusion that it's not that she has bad taste in men, exactly, it's just that she can't afford to make any one man her be-all and end-all. Looks like she's going to explore ethical non-monogamy and rely on each of her suitors for what they do best: Ed, when she wants to be with someone who's handsome and charismatic and a good kisser; Wilbur, when she wants someone who's available at all times because he doesn't have much of a social life or even a real job; and Arthur, for … phone sex? As a skilled romance-scam artist targeting the elderly over the phone, Arthur was good as phone sex, probably?
Gasoline Alley, 3/5/23

As America's last living veteran of World War I, Walt could probably give Gertie a pretty good explanation of what hyperinflation is like, since he was actually around for the last serious bout of it in the Western world. Unfortunately, Gertie made the mistake of saying "shell shock" in the final panel, so she's going to be dealing with his PTSD all afternoon instead.
Marvin, 3/5/23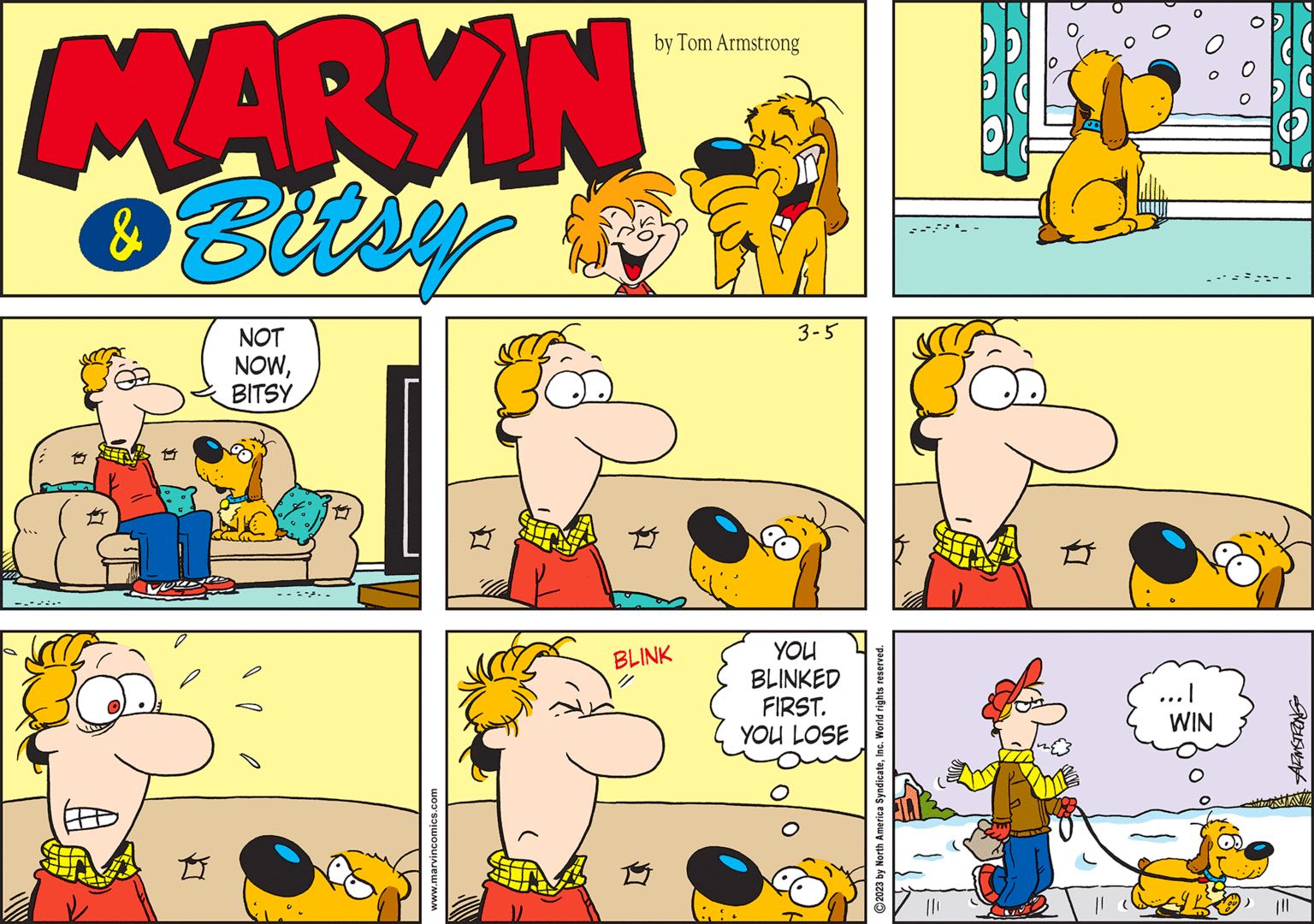 What would Jeff's prize have been if he had won this staring contest? That Bitsy would agree to pee in the house? I know the Millers are trapped in a unending hell of poop and piss, but I'm beginning to suspect it might be at least a little their fault.