Post Content
Six Chix, 11/4/23

I love that these guys only reveal this wisdom back at home, probably hours later, when the other couple is well out of earshot. Figure it out yourself, losers! We're not giving out marital advice for free!
Family Circus, 11/4/23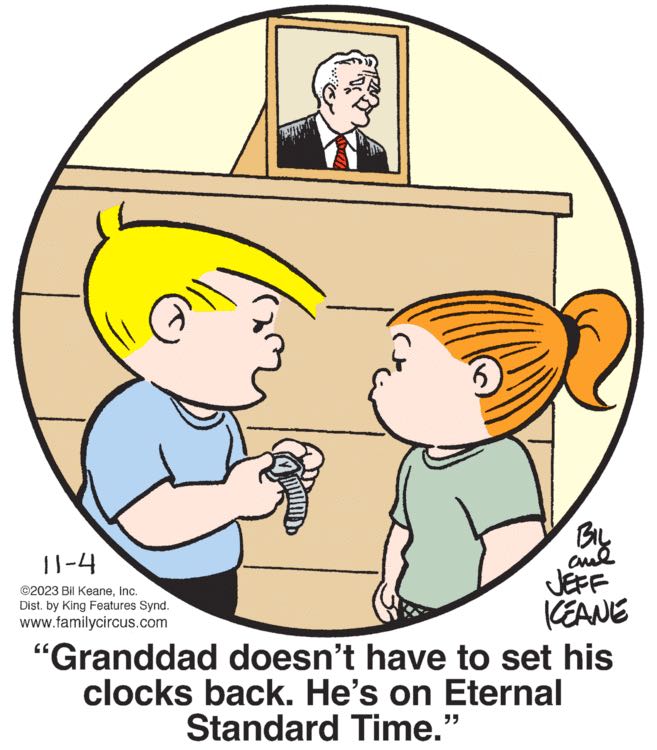 Say what you will about the Family Circus, but you gotta give respect where it's due: this is by far the funniest way a child could describe a dead person.
Mary Worth, 11/4/23

NO KEITH NO
I KNOW YOU'RE IN A BAD PLACE BUT
IT'S NOT WORTH IT
IT'S NOT WORTH IT