Post Content
Hey all! The strain of posting new strips all Thanksgiving week meant that I haven't been able to keep up with the week's comments, so I'm going to let Red Greenback's genius stay up for another week. New comments of the week (including the few I socked away from this past week) next Friday. However, I do have a few items left for your edification: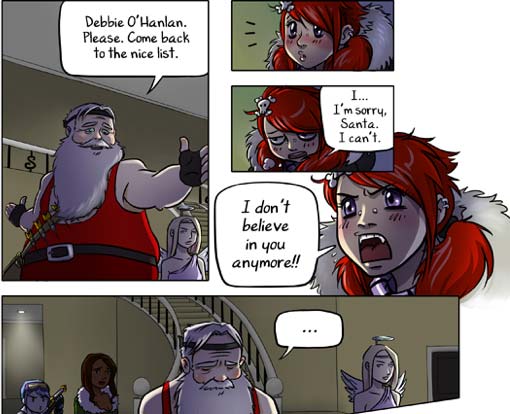 First off, if you haven't pre-ordered Santa vs. Dracula, the upcoming graphic novel from Ed Power and Melissa DeJesus of My Cage fame, now (and by "now" I mean "by midnight Eastern Time Sunday") is the time to do it! They're very close to reaching their goal, but need just a few more orders to get over the top. I've pre-ordered mine! Help make this project happen!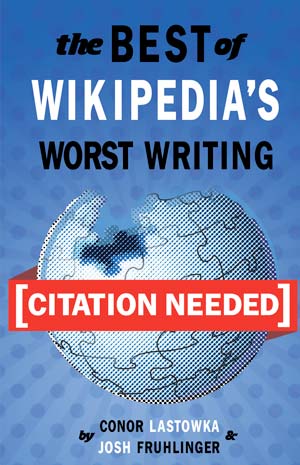 But Santa vs. Dracula won't ship until sometime next year. If you need a present for the upcoming holiday season, obviously you will want to buy [Citation Needed], a collection of the best of Wikipedia's worst writing that Rifftrax writer Conor Lastowka and I culled from our our blog. OK, yes, you probably have heard this all before, but this weekend Amazon's mysterious algorithms put the book on sale for who knows how long, so perhaps you want to take advantage of that? Or, if you only do your shopping in person and happen to live in or near Baltimore, Washington DC, or San Diego, head on down to Trohv (in Baltimore and Takoma Park) or Progress South Park (in San Diego), 'cause the book's there too!
Next, I must confess that my bird-banding record-keeping has gotten shabby during some chaos over the past few weeks. I have a nagging feeling that there are several of you to whom I owe bird bands but who I haven't sent them out to yet. If you are one of those who contributed during the fund raiser (or who just put some cash in my tip jar over the past few weeks) but you haven't gotten your band, please email me at bio@jfruh.com with your mailing address and I'll get one out to you!
Finally, must give thanks to our advertisers:
So cute, so indie: ShanaLogic.com: 100% awesome handmade & indie gear designed by artists! You totally NEED:

Geek Chic
Hot Jewelry!
Yummy Goods
Guys Gear
Cute Plushies

Support artists by shopping at Shana Logic & you'll make the world a better place. Orders over $75 get FREE SHIPPING!
To find out more about how you could be thanked in this spot, and more about sponsoring this site's RSS feed, click here.