Post Content
Dennis the Menace, 6/7/06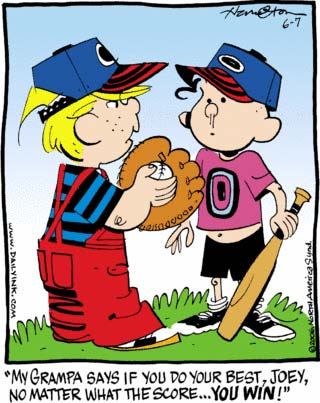 Yeah, your grandpa pretty much sounds like a loser, kid. I'm all for good sportsmanship and everything, but if you go around telling your friends stuff like this, I think you are pretty much permanently banned from referring to yourself as a "menace".
9 Chickweed Lane and Pluggers, 6/7/06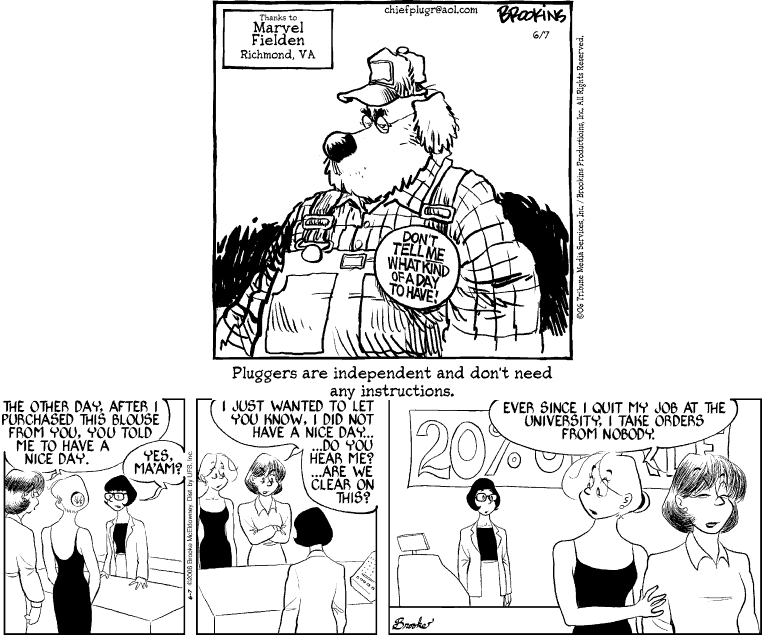 If you had asked me this morning which two features would be using the same joke today, this is not a pairing I would have come up with.
Rex Morgan, M.D., 6/7/06

Rex looks increasingly agitated as this strip progresses. "God damn them and their medical mumbo-jumbo! Impersonating a doctor is turning out to be a lot harder than I thought. OK, what am I going to do if one of them asks me a question? There's got to be a way to change the subject of this conversation to ice cream."
Gil Thorp, 6/7/06

What's wrong with him? How much time do you have, exactly, Coach?