Post Content
Well, the suspense is over and I've picked the winner. I have to say that it was incredibly hard and part of the reason that I've taken so long to pick the winner is that they were all so good. In a very real sense, you're all winners! But in an even realer sense, only one of you is the winner, and that one of you is "Lucy Van Pelt," whose entry just seemed to exude a certain je ne sais Margo to me. For mug purposes, I've filled in her word balloon: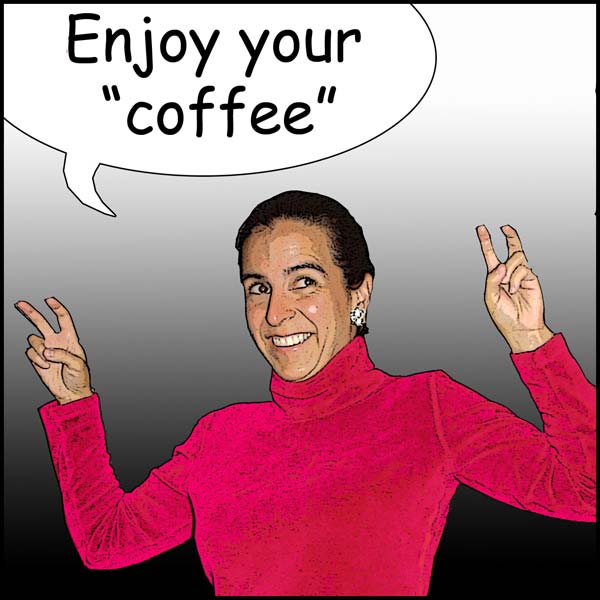 And yes, this mug is now available at my store at CafePress! Click here to order yours! Lucy herself will of course be getting a free mug in the mail.
In addition, as promised, Dave Willis's super-awesome Margo Warhol graphic is going on a t-shirt: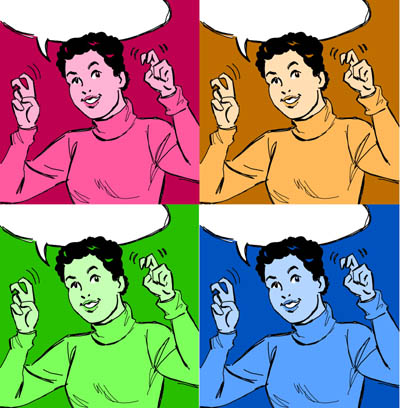 The colors of this graphic seem to work perfectly with CafePress's new black t-shirt. They've just introduced black tees at CafePress and say they can't guarantee delivery times. Hopefully it won't take too long, as I'm definitely ordering one of these for myself!
Again, judging this contest was really, really hard for me, and of course my final decision was to a certain extent arbitrary. Perhaps you'd like to see one of the other contestants on a mug or garment of your choice! If so, just e-mail me and I'll send you a high-quality image of any of the other photos and drawings submitted. (Here's the lot of them, for reference.) You can then upload them to CafePress yourself and make your own counter-winner. You'll stick it to the man! (Meaning me.)
Since I was updating my store anyway, I took the opportunity to do a little housecleaning. I've added a couple of new shirt styles. The first is for anyone who loves double entendres and public domain clip art.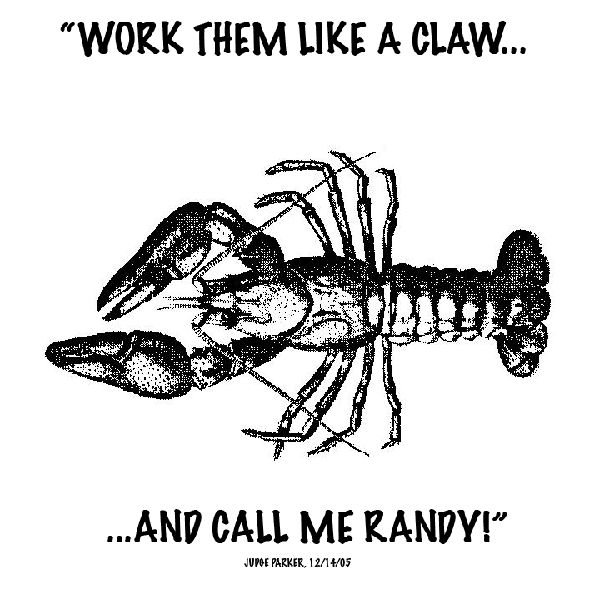 Work it, people, work it! (If this baffles you, click here and scroll down for the context for this quote.) This shirt is available for the gents and the ladies.
And, finally, if you want to cement your status as an above-it-all hipster with a t-shirt bearing an incomprehensible slogan, check this out: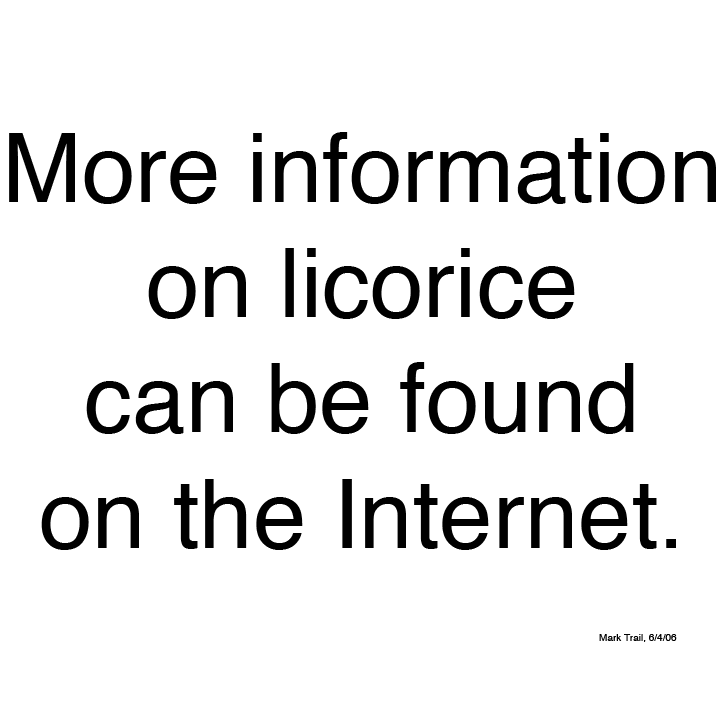 Wear this shirt to remind you where to find more information about licorice. (Again, you can click here to learn more about learning more about licorice, but it doesn't make a ton more sense in context.) This t-shirt is great fun for a boy or a girl.
There are still classic Comics Curmudgeon garments at the store, of course: Brick House exercise gear, a Fence Post Frank hat, Canadian Jive-Talkin' intimate wear, and, of course, "More Zippers, Mule!" Check it out!