Post Content
Hey, everybody! If you've enjoyed faithful reader Gold-Digging Nanny's takes on Slylock Fox's Six Differences, you no long have to hunt through the comments to find them. That's because she now has her own blog dedicated to it! Behold, I Found All Six!
Also! I received yesterday an email from faithful reader Seth with a photo of him in his Molly the Bear shirt: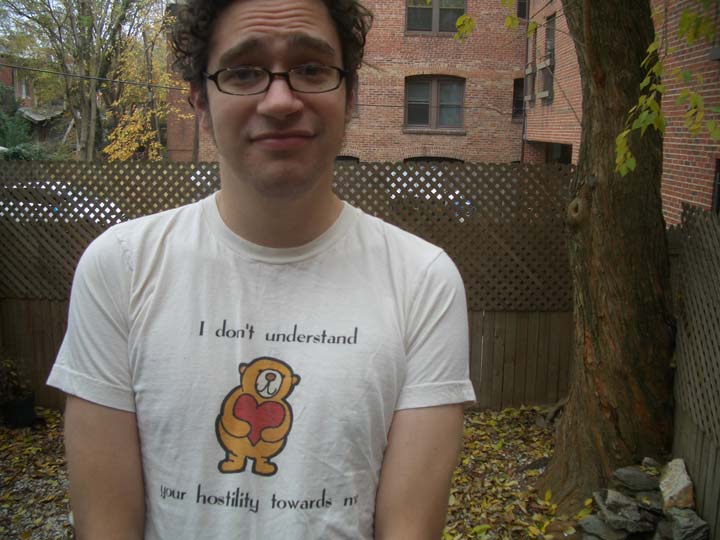 "I love this shirt," says Seth, and who doesn't. It's probably the least in-jokey of all the Comics Curmudgeon merch, and anyone can enjoy it, so obviously you should buy eight or nine and give them to your whole family for Christmas.