Post Content
Barney Google and Snuffy Smith, 8/10/08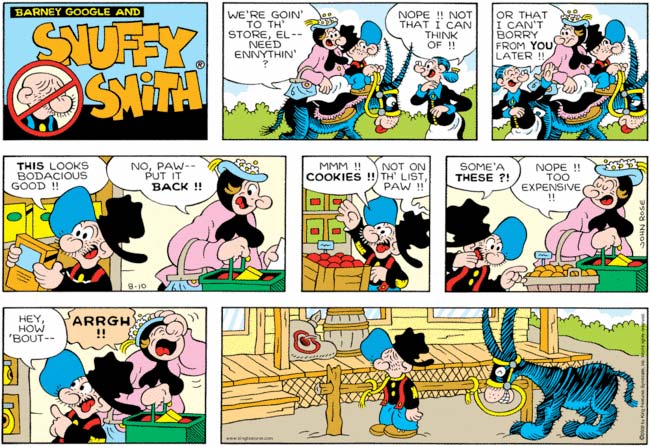 Tarnation, look at the logo on that bag o' grain on the porch in the final panel! It looks like Target, having saturated the suburbs with its big box stores, has decided to expand into America's rural hollers and rustic shack-based communities.
Family Circus, 8/10/08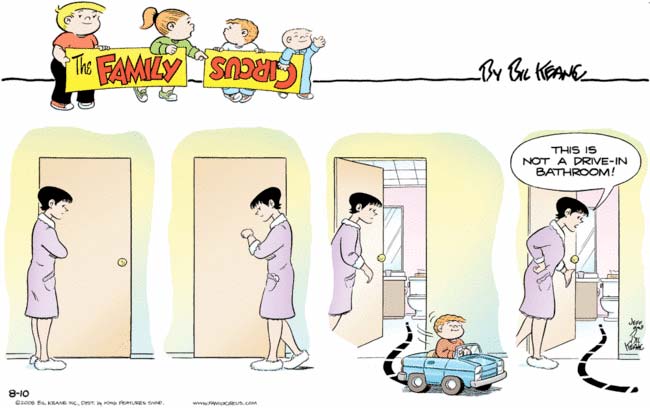 Oh, man, Mom, you do not want to look too closely at the front seat of that little car.
Funky Winkerbean, 8/10/08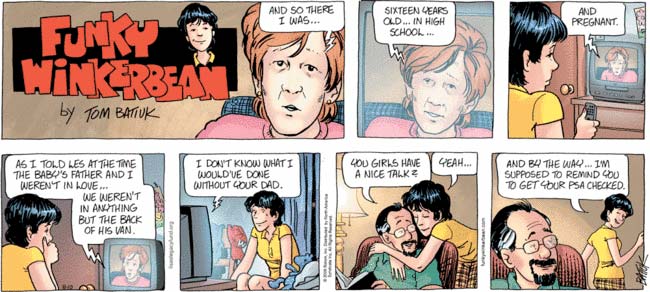 I think it's intriguing that what Summer took away from her mother's message was not "Don't get knocked up when you're sixteen" but rather "Your dad has a good track record when it comes to dealing with teen pregnancy, so make sure he doesn't die of prostate cancer before you inevitably get knocked up when you're sixteen." Nevertheless, in the first panel of the bottom row she does look appropriately horrified at the thought of her mom going at it with some dude in the back of a van.
Mark Trail, 8/10/08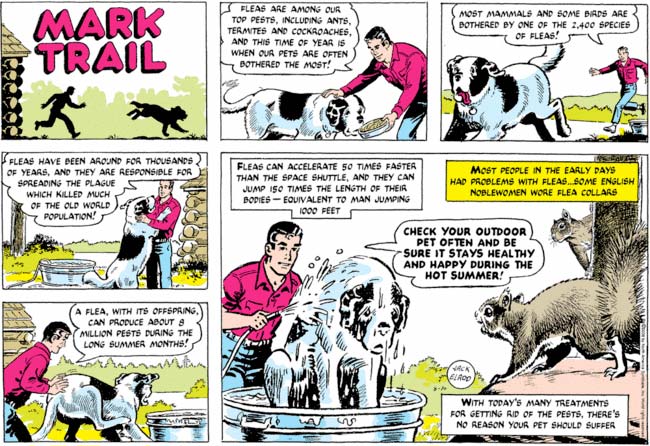 OKAY, MARK, I'LL BE SURE TO INSPECT MY CAT FOR FLEAS! NOW CAN YOU PLEASE STOP SHOUTING?