Post Content
Mary Worth, 1/27/13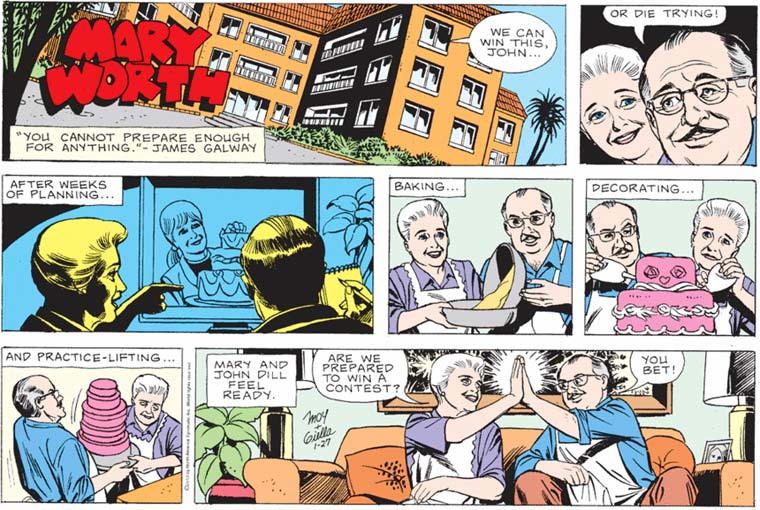 A comment of the week from December demanded it, and so it has been done: today's Mary Worth has provided a genuine cake-decorating-training montage. Feel free to play the theme from Rocky in your head while reading it, or, if you're feeling saucy and/or 90s nostalgic, Smash Mouth's "All Star." Personally, I'm more interested in John's relaxed, cheerful facial expression as he declares that this is a victory or death situation, and that the Santa Royale Civic Center will either echo with his bellows of triumph or be splattered by an awful melange of batter and blood.
Archie, 1/27/13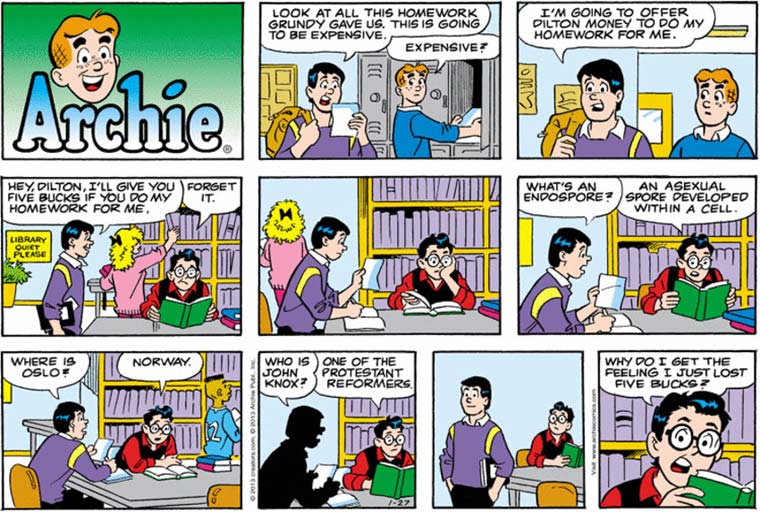 "Why do I get the feeling that Riverdale High isn't going to qualify for Race to the Top funding for innovation in education any time soon? Maybe it's because our 'homework' consists of simple questions on disparate subjects, the answers to which require no critical thinking skills and could easily be looked up on the Internet."
Panel from Judge Parker, 1/27/13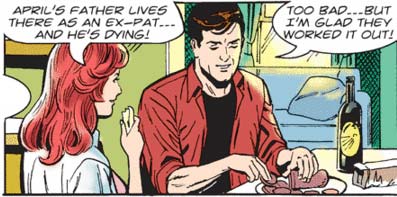 "And he's dying!" "Too bad!" Really wish this strip had featured Sam staring bemusedly at a six-figure check because then I could just quit reading Judge Parker and look at this panel every day forever.
Panel from Slylock Fox, 1/27/13

Haha, yes, the salinity of the Dead Sea, but also COUNT WEIRDLY'S FACE EMERGING FROM A HATCH THAT OPENS IN THE VERY FABRIC OF THE UNIVERSE.