Post Content
Rex Morgan, M.D., 10/19/13

Look at your plate Rex just look at the plate she can't know no one must ever know.
Pluggers, 10/19/13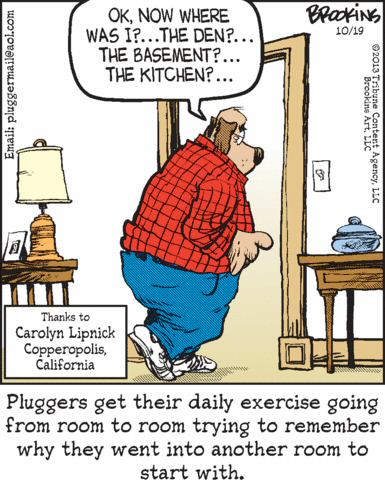 Psst: Kitchen — eat.
Six Chix, 10/19/13

In a stunning development, Aaron Hill returns to Luann.
Judge Parker, 10/19/13

Narcissist boor Alan Parker interrogates his tablemates before introducing himself or his family, and burns with the knowledge that not only is Audrey the nemesis-critic who panned his terrible novel but this is not lemon in his martini God DAMN the world and everything in it!
Katherine slurps her cough syrup, transfixed: April was right — murder up close looks nothing like in the movies!
Ha ha ok what the hell: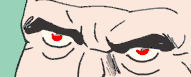 Blondie, 10/19/13

Facebook and Zynga turn to Blondie for promotion, in what Wall Streeters call a "sell signal."
---
News item: Longtime faithful reader Ned Ryerson, proprietor of the excellent and hilarious Gil Thorp blog This Week in Milford, announced Thursday that he's throwing in the towel, hanging up his spurs, and other metaphors for not going to do it any more. Despite its highly selective focus, TWIM had lots of innovative features, and if you haven't ever checked out the "Milford Pantheon of Hair" or "What the Hell is Going On Here?", you should give it a look.
TWIM remains my go-to reference for Gil Thorp character names, team positions, and incidental nonsense, and I remember the day I beat Ned to a stupid golf joke in the wee hours of the morning as one of the high points of my life. Thanks for the laughs, Ned, and hope we'll continue to see you 'round these parts!
— Uncle Lumpy