Post Content
Barney Google and Snuffy Smith, 1/18/14

Having been so long isolated from the mainstream of the U.S. and global economies, Hootin' Holler has de facto become its own alternate currency zone.
Pluggers, 1/18/14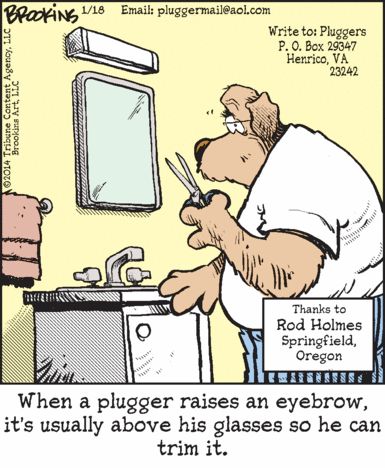 The crushing sameness of their dull, long, disappointing lives has numbed pluggers to the point that they rarely change facial expressions anymore. But they still need to occasionally groom the hair that continues to thrive even while their souls shrivel.
Mark Trail, 1/18/14

"Hey, wait, why are you shutting the door? Why are you locking the door? Why doesn't my key work in the door anymore?"
Lockhorns, 1/18/14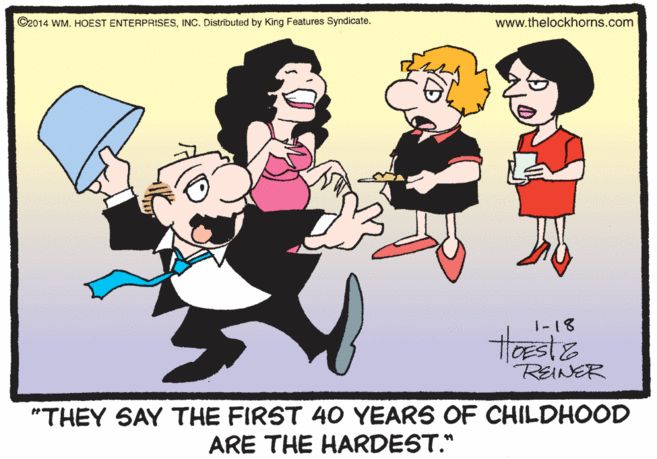 Welp, looks like I'm pretty much the same age as Leroy Lockhorn, time to go weep endlessly somewhere!