Post Content
Mark Trail, 5/18/14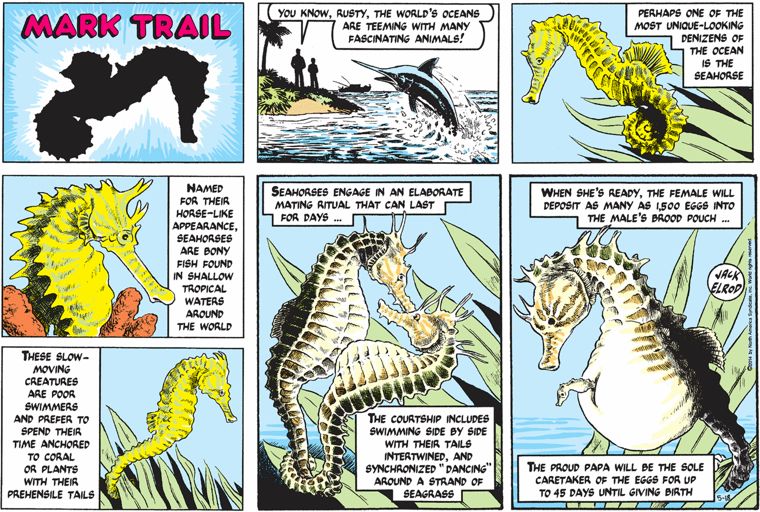 According to Wikipedia, Jack Elrod has been involved in Mark Trail in one capacity or another since 1950. But only now, in one of his last Sunday strips, has he managed to live out his lifelong dream of getting hardcore seahorse pornography in newspapers across the country.
Archie, 5/18/14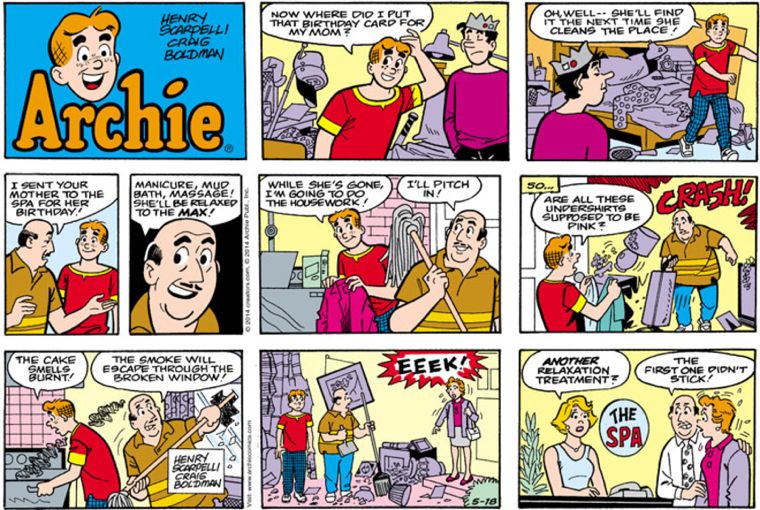 Dear comics artists who forgot to submit their Mother's Day strips in time: I have some good news for you!
Blondie, 5/18/14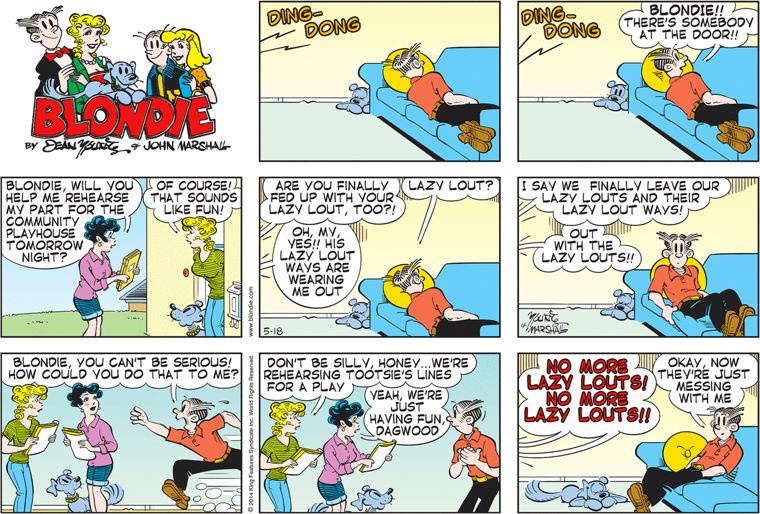 Look, I'm just going to come out and say what we're all thinking: this sounds like a really shitty play.