Post Content
The 2005-06 blogging year (I'm going to start calling it the July 11 to July 10 periods under consideration "blogging years"; hopefully this will be the basis for the new calendar, in the Curmudgeonarchy) was another strong one, soap-opera-wise! There was a great Mark Trail series where evil hillbillies kidnapped Andy, which was a thing that they did on the regular, apparently?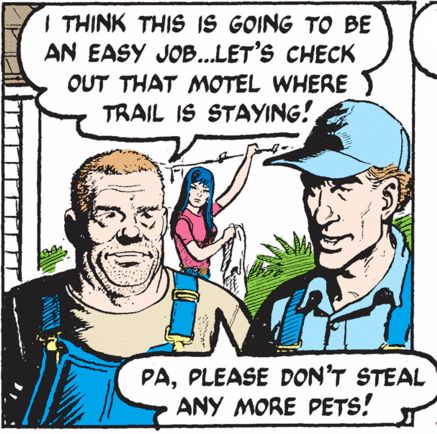 Don't worry, Mark definitely got some good punching in on that one. Meanwhile, Gil Thorp's basketball season plot revolved around Ted Pearse, a cool and mysterious new basketball prodigy in town who turned out to be homeless, which prompted fans of rival teams to literally dress up as hobos to taunt him.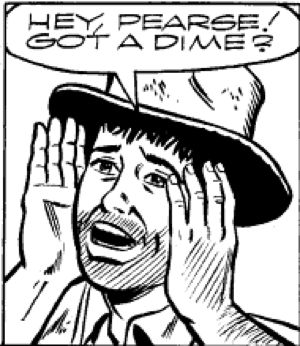 (Earlier Ted's friends pretended he had a terrible disease, to make him feel loved? I don't really understand sports or how men typically relate to each other, guys.)
But 2005-6 was definitely, definitely the the year of Rex and Troy.
Troy was another doctor who tracked down Rex and they had the flirtiest conversation that ever flirted, which I reproduce here in its entirety: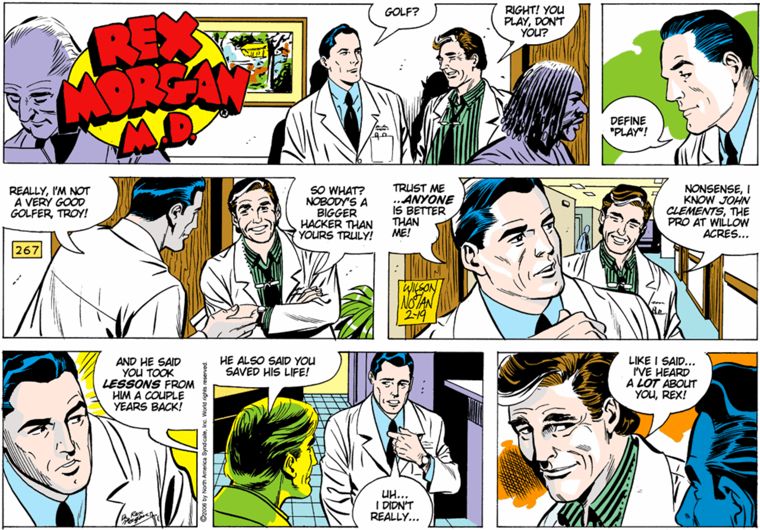 The flirting continued: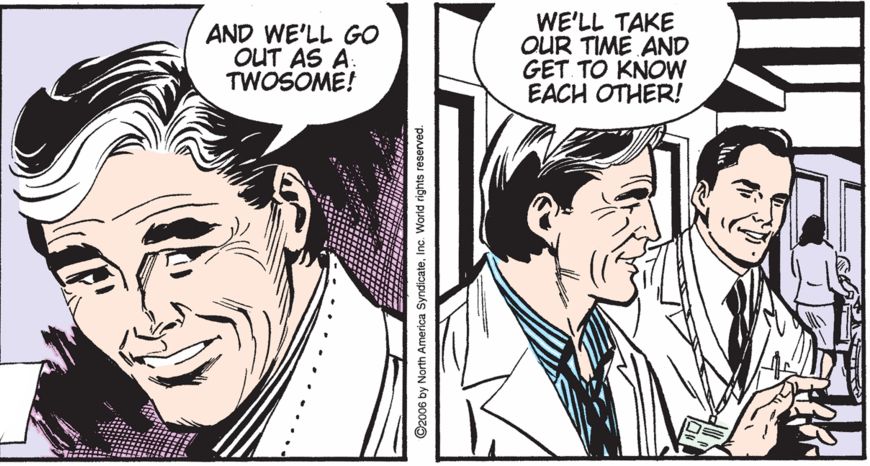 They played some golf, or something, and Rex couldn't stop talking about it the next day: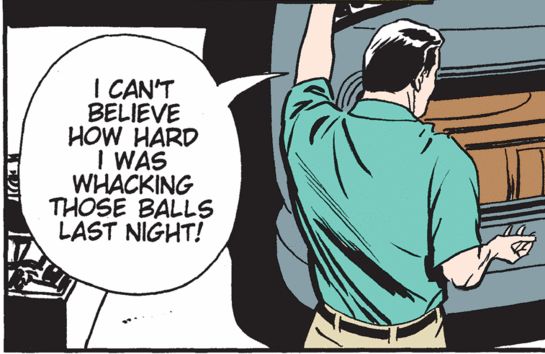 Then they played more golf and talked about universal health insurance, and were going to start some do-gooder clinic together, but then, uh, Troy turned out to not be a real doctor and fled town to avoid arrest, the end. Rex had to go back to his sham of a marriage/life, but he will always, always remember.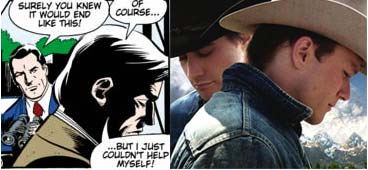 TOMORROW: Who could possibly top the list of the 2006-07 year out of numerous OK I can't even finish this, it is Aldo, obviously it is Aldo, but tune in anyway to see the runners up. And if you don't know who Aldo is, prepare for amazement!