Post Content
Gil Thorp, 3/26/15

Shockingly, the kid who thinks "Max Bacon™" is a cool nickname and who's been buying what may or may not be fake Adderall has turned out to be not particularly smart.
Heathcliff, 3/26/15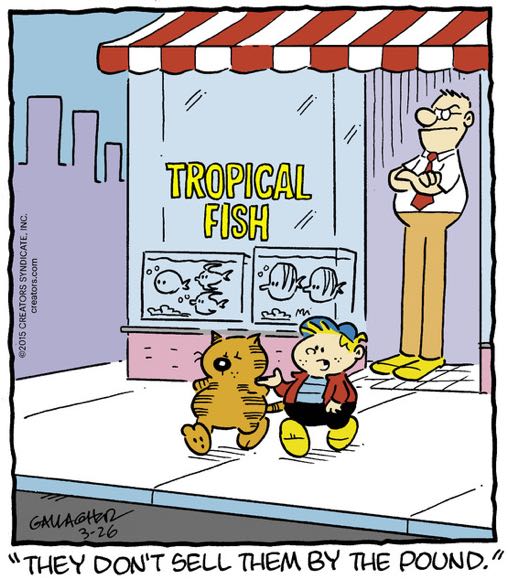 If you're looking to make the most of your seafood dollar, buying fish from a pet store is indeed about the least efficient way to go about it.
Hi and Lois, 3/26/15

Fortunately for Ditto, Meaties®, the new all-meat cereal from General Mills, is compatible with gluten-free and low-carb diets while still delivering the delicious meaty taste kids crave.
Pluggers, 3/26/15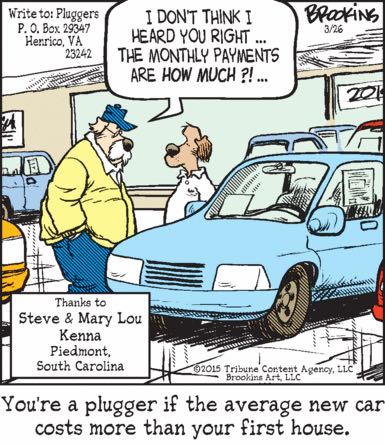 Price inflation is a natural feature of nearly all economic systems, and in most cases is not a sign of any sort of macroeconomic distress, but pluggers have lived long enough to find it disorienting.
Rex Morgan, M.D., 3/26/15

AT LAST, WE'VE GOTTEN TO THE PART OF THIS STORYLINE WHERE THIS BRUTAL MOB ENFORCER MAKES AN UNREASONABLY DEMAND AND SOME POOR SCHMO BEGS FOR HIS LIFE